Cuphead getting Netflix series
Syndication company behind Betty Boop and Popeye helping adapt vintage cartoon-styled game that has now sold more than 4 million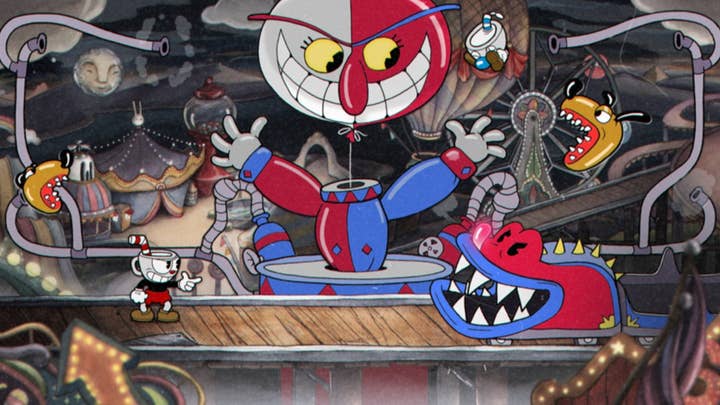 Cuphead is coming full circle, as the StudioMDHR game inspired by cartoons will now be receiving a cartoon of its own.
Netflix and King Features Syndicate today announced that they are working on a new series called The Cuphead Show! based on the 2017 run-and-gun shooter, which has now sold more than 4 million copies.
The involvement of King is appropriate, considering the StudioMDHR hit paid homage to Max Fleischer cartoons for characters like Betty Boop and Popeye, and King first syndicated those characters' comic strips in newspapers the better part of a century ago and currently licenses the brands. Naturally, The Cuphead Show! will sport a Fleischer-esque animation style.
The series is going to be produced by Netflix Animation, and the company has enlisted Dave Wasson (writer and sometimes director on the current Mickey Mouse TV series) and Cosmo Segurson (writer and director of Rocko's Modern Life: Static Cling) as executive producer and co-executive producer. Meanwhile, King Features has turned to CJ Kettler (who executive produced both the Eric Stoltz film Mask and The Mask Animated Series based on the Jim Carrey film) as executive producer, along with Cuphead developers Chad and Jared Moldenhauer.
Netflix has ramped up its gaming adaptations in recent years with multiple seasons of Skylanders Academy and the Castlevania animated series, as well as deals for shows based on The Witcher and Niantic's Ingress.