Crazy Labs offers $500,000 signing bonus for hyper casual indie devs
Devs are invited to send their game to Crazy Labs by September 15, 2019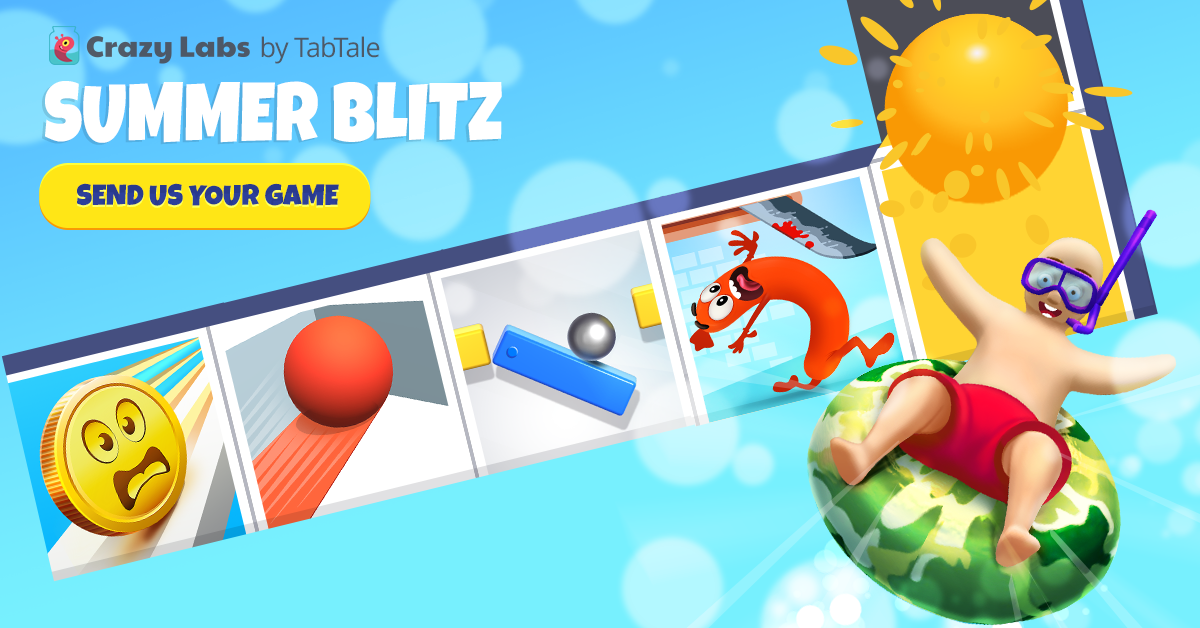 The Hyper Casual Summer Blitz is on - Crazy Labs, a TabTale brand, announces today it's official Summer Blitz, investing $500,000 in indie game developers looking to publish their Hyper Casual mobile games.
As part of the new initiative, developers who send a successful Hyper Casual mobile game will get up to $50,000 signing bonus.
As part of the company's strategy, which is to offer its expertise and know- how to developers who want to publish their Hyper Casual games, the team reviewed thousands & thousands of games in the past year.
After the recent success of AMAZE!, Tricky Taps & Rope N Roll, Crazy Labs' publishing team is now open for more new games, and launches the Hyper Casual Summer Blitz to encourage developers to get cracking and send in their new hits.
"Hyper Casual is by far the most dynamic line of games we ever worked on. We feel very proud to support indie developers and push them forward, given the amazing competition nowadays in the app stores," said CEO and co-founder Sagi Schliesser.
Crazy Labs' Hyper Casual Summer Blitz will continue throughout the summer and the team will be open for blitz submissions until 15.9.19. You're invited to send in your game starting today, and you can also read more and learn about publishing with Crazy Labs.