Court dismisses "factually baseless" Call of Duty lawsuit against Activision Blizzard
Developer's claims of trademark infringement in Infinite Warfare proven false after "the first hour and a half of playing the game"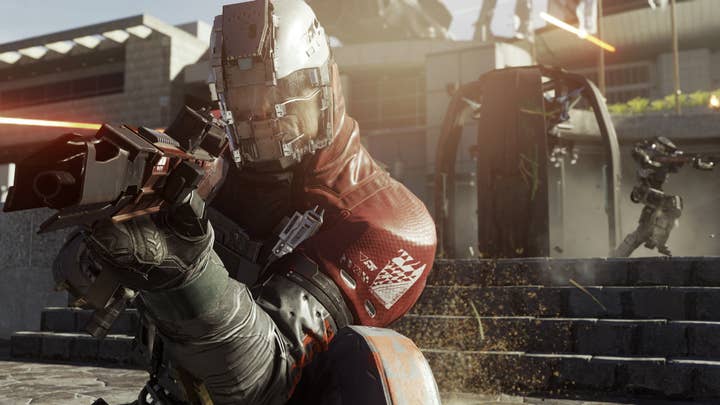 Activision Blizzard has won a lawsuit against games company Brooks Entertainment, which claimed that the Call of Duty firm had stolen the identity of its founder in Infinite Warfare, as well as IP from its games.
As reported by law firm Wilson Sonsini Goodrich & Rosati (via Kotaku), the lawsuit was initially filed in November 2021 in the US District Court for the Southern District of California.
Brooks Entertainment founder Shon Brooks claimed that Activision had "capitalised" on his name (which he owns the trademark to) to create Sean Brooks, a character in Call of Duty: Infinite Warfare. Brooks also alleged that there were similarities between Call of Duty and his own titles, Stock Picker and Save One Bank.
Among the similarities reported by Brooks is the fact that both games supposedly feature "scripted game battle scenes [that] take place in a high fashion couture shopping centre mall," both characters go to Mars, and more.
Earlier this year, Activision's counsel said that the accusations were "both factually and legally frivolous." The case has been going back and forth since, but the court ultimately dismissed the complaint with prejudice on July 12.
"Plaintiff's counsel failed to conduct a reasonable pre-filing inquiry into the relevant facts," the court said.
It continued: "[Call of Duty: Infinite Warfare] is a first-person shooter game, not first-and third-person as alleged, and Sean Brooks does not conduct a scripted battle scene in a high fashion couture shopping mall. Plaintiff's counsel could have easily verified these facts prior to filing the factually baseless Complaint, just as the Court easily verified them within the first hour and a half of playing the game."
The plaintiff will have to reimburse Activision of the fees and costs of the litigation.