Counter-Strike pro team accused of match fixing
Daily Dot reports that iBuyPower players threw match, with suspicious bets bringing in more than $10,000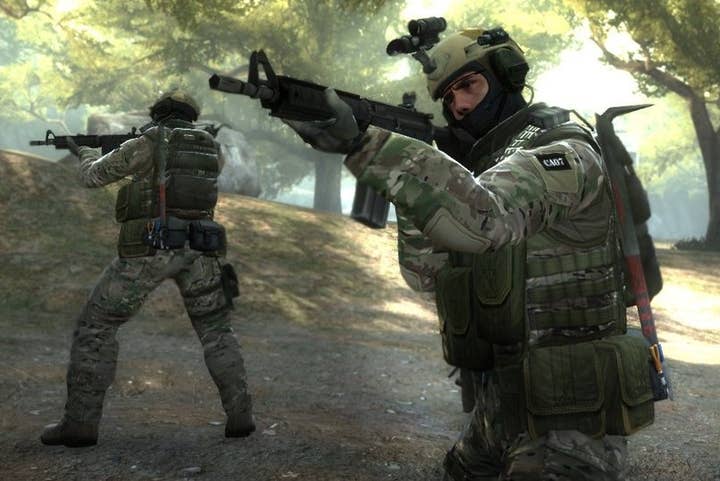 As the eSports scene has grown, it has modeled itself in many ways after traditional sports. It should come as no surprise then that its scandals would similarly mirror those of its predecessors. The Daily Dot is reporting that a recent Counter-Strike: Global Offensive match in the North American pro gaming league CEVO was rigged, with one group of people winning more than $10,000 in suspicious bets placed on the match.
According to The Daily Dot, the iBuyPower team lost an August match against NetcodeGuides in unusual fashion (going for difficult knife kills in inappropriate situations, laughing while being blown out by the other team). While they attributed the loss to jet lag and not practicing that particular map, multiple parties have provided the site with evidence suggesting the match was fixed in advance. Those include claims from two other pro players tied to the team involved that the match was fixed, both of whom placed winning bets on the match.
An employee at the betting site CS:GO Lounge confirmed that all nine accounts placing the site's maximum bet on the match were all tied to one user, either as his alternate accounts or those of people on his Steam friends list (including one of the aforementioned pros who placed a winning bet). Each of those nine bets yielded a return of nearly $1,200 worth of in-game items with real-world value in the Steam community.
"We are always happy to conduct investigations when it comes to match-fixing and will continue to do so," CS:GO Lounge told the site. "We don't tolerate match-fixing at all. Hopefully this will now be the last of match-fixing drama that we have."
When the allegations of match-fixing first surfaced, CEVO released a statement noting such suspicions are common in numerous established sports. It went on to say it viewed the allegations as serious, "but a generally positive affirmation that eSports continues to grow!"
"With that said, CEVO prohibits players from participating in any form of betting on CEVO matches involving their own team, and any player who is caught violating this policy will be immediately suspended," the group added. "We have in the past and will continue to investigate match fixing allegations with the cooperation of the various betting sites that host our matches."