Consumers can resell downloaded games, rules EU
"An author of software cannot oppose the resale of his 'used' licences" says Court Of Justice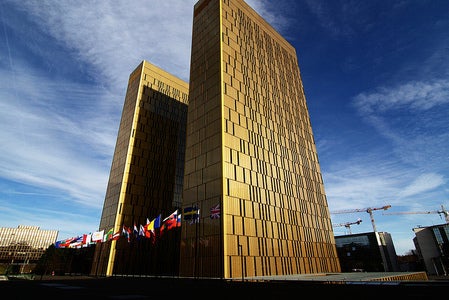 The Court of Justice of the European Union has made a crucial judgement determining that publishers cannot oppose the resale of their previously bought and played downloadable games.
The ruling even goes as far as to say the judgement stands even if the original buyer has signed a End User License Agreement, and will have major implications for distribution services like Valve's Steam and EA's Origin.
The judgement, explained below in more detail, came about after a legal battle in the German courts between software reseller UsedSoft and developer Oracle.
"The principle of exhaustion of the distribution right applies not only where the copyright holder markets copies of his software on a material medium (CD-ROM or DVD) but also where he distributes them by means of downloads from his website," said the official document.
"Where the copyright holder makes available to his customer a copy - tangible or intangible - and at the same time concludes, in return form payment of a fee, a licence agreement granting the customer the right to use that copy for an unlimited period, that rightholder sells the copy to the customer and thus exhausts his exclusive distribution right. Such a transaction involves a transfer of the right of ownership of the copy."