Composer Marty O'Donnell found in contempt of court over Destiny assets
Former Bungie audio director to pay almost $100,000, violates previous lawsuit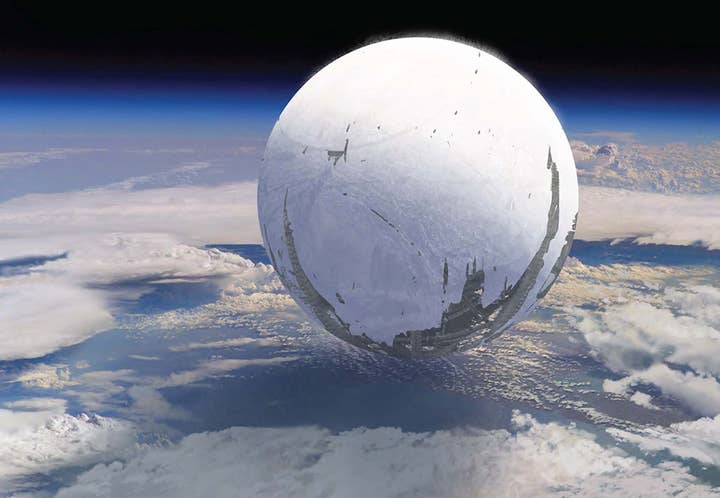 Composer Marty O'Donnell has been found in contempt of court over sharing compositions from the first Destiny game, violating terms of a previous lawsuit.
As reported by Eurogamer, O'Donnell was served an order back in April 2021 to remove content relating to Destiny found on his YouTube channel, among other sites.
O'Donnell, known best for his work on the Halo series, was let go from his role as audio director at Bungie in April 2014, shortly before the release of the Destiny.
However, as part of a 2015 case lodged against Bungie -- which O'Donnell won -- he was ordered by Bungie to surrender all future rights to Music of the Spheres, the original compositions for the game. He was also ordered to return "all material" pertaining to it back to the company, including copies, assets or variations of the scores.
In 2019, O'Donnell reportedly began sharing said music online on websites like YouTube and Bandcamp, breaking the terms of the aforementioned agreement.
"Mr. O'Donnell's very possession of such materials proves he did not comply with the order to return 'all material' to Bungie," the studio's motion said, as per Eurogamer.
O'Donnell was also ordered to pay nearly $100,000 for "reasonable costs" associated with the case, including attorney's fees and third-party examinations of his own equipment.
The order also states that he must "post a message, the wording of which the parties agree to, on his Twitter, YouTube, Bandcamp, and Soundcloud sites/channels stating that he did not have legal authority to possessor provide material related to Music of the Spheres or Destiny and asking anyone who previously downloaded any such assets to delete them and refrain from sharing and will destroy any copies of them".
O'Donnell is yet to post said message, but music from Music of the Spheres is no longer public on his YouTube and Bandcamp channels.
Update - Monday, November 22, 2021: O'Donnell has now posted the message, requesting that anyone with copies of the music that were not legally obtained through commercial channels to destroy them and to remove any copies they have uploaded to any online channels.