Come and Make: The future of off-road racing games
We speak to Codemasters about its next rally racing game and what life is like at the UK studio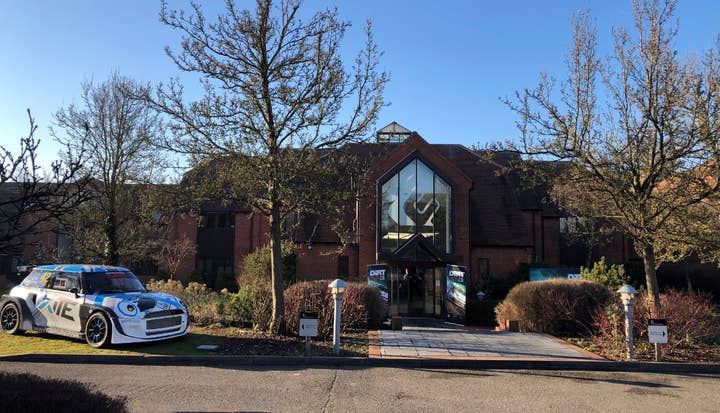 Codemasters is famous the world over for developing high-quality simulation racing games.
Last month, the UK-based developer was in pole position in the charts with its latest smash hit: F1 22. However, the company continues to invest in other racing experiences, and today we turn our attention to another part of the Codemasters business: rally games.
We sit down with Ross Gowing, the senior creative director on the EA Sports Rally team, to discuss life at Codemasters and the future of off-road racing.
You can check out available roles at Codemasters here.
What are you working on right now at Codemasters?
I can't reveal the title we're currently making, but the team is working extremely hard to define the future of rally on PC and the latest generation of consoles. The DiRT Rally series changed what people expect from an off-road racing title, and it's our responsibility to keep pushing and improving upon everything that the studio has created in the past. I firmly believe that an authentic, simulation take on rally is the right approach, but we need to find ways to teach new players how to control a vehicle on a loose surface and show them what their first steps should be in our sport... and then offer them a wide array of experiences and challenges so our players come back for more.
You're currently hiring for this project, so what sort of people are you looking for to join the team?
The visceral, real-time nature of our racing titles means that we can always offer incredible career development to many people such as programmers and technical artists. We believe in an open invitation to talent so that we keep our teams learning and growing in critical aspects such as UI, physics, engine, graphics capabilities and live gameplay. We look for people with key attributes in line with our purpose and beliefs; creative; passionate; curious; adaptable and able to communicate with cross-discipline teams. Collaboration is key -- everyone is a team player here.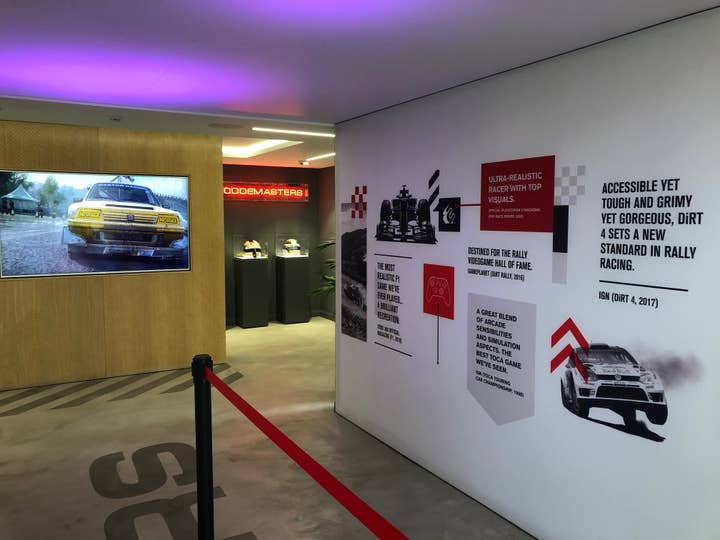 What makes Codemasters a special place to work?
I can honestly say this is somewhere you can come and feel at home. The people we have all around the studio and the wider company make every day a pleasure, and the collaboration and learning from one another mean that everyone is moving forwards all the time. The studio is full of world-class talent who inspire me every day. At Codemasters, you have the opportunity to work on some of the world's most exciting and successful racing games that will define your career. And you can sense the passion every time you walk into the office. That's before I mention that the Rally team HQ in Southam is in the countryside with a fantastic canteen, gym, and onsite facilities; and you'll be part of a studio that has its roots intertwined with some of the most iconic driving games in history.
How has the recent acquisition of EA been for Codemasters?
Since EA acquired Codemasters, we've seen a whole new world open up in front of us -- the access we now have to experience and knowledge is incredible. We're able to be in touch with colleagues from studios all over the world to share problems and discuss solutions and the difference this makes is enormous.
Are there any other reasons game developers should consider a career with you?
Well, we also work on some of the biggest and most loved racing franchises. If racing is your passion, Codemasters is the perfect destination for you.
Codemasters is currently seeking a number of roles, across numerous projects. These roles range from Development Director to programmers, engineers, artists of varying levels. Check out some of the available roles here.