COD holds UK number one
PS4 version the biggest seller for week ending December 27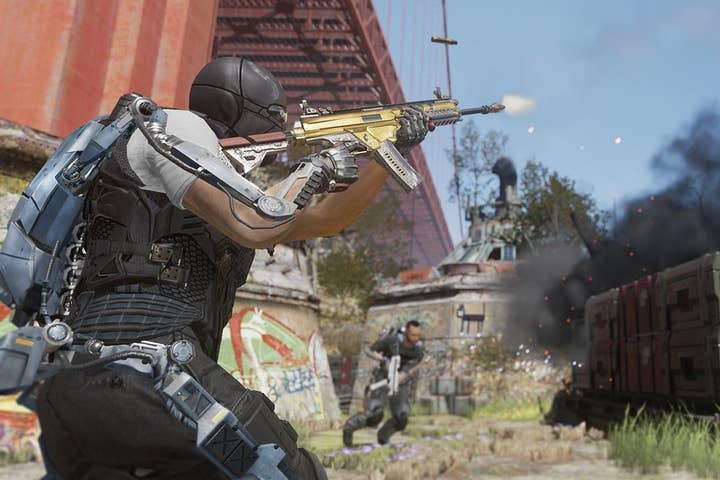 While you were wiping mince pie crumbs off your Christmas sweater the people at GfK Chart-Track were still compiling the UK retail charts for the week ending December 27, 2014.
There were only small changes during the holidays with Call Of Duty: Advanced Warfare sticking at number one, the PlayStation 4 version taking the biggest chunk of sales with 33 per cent. GTA V crept back up to second place and Driveclub made the leap from 12 to 7.
There were no new entries this week.
UKIE Games Charts courtesy of GfK Chart-Track
| Last Week | This Week | Title |
| --- | --- | --- |
| 1 | 1 | Call Of Duty: Advanced Warfare |
| 3 | 2 | Grand Theft Auto V |
| 2 | 3 | FIFA 15 |
| 5 | 4 | Assassin's Creed Unity |
| 4 | 5 | Far Cry 4 |
| 6 | 6 | The Crew |
| 12 | 7 | Driveclub |
| 8 | 8 | Minecraft: Xbox Edition |
| 9 | 9 | Minecraft: PlayStation Edition |
| 10 | 10 | LEGO Batman 3: Beyond Gotham |
| 7 | 11 | Destiny |
| 13 | 12 | WWE 2K15 |
| 20 | 13 | LittleBigPlanet 3 |
| 14 | 14 | The Evil Within |
| 11 | 15 | Just Dance 2015 |
| 17 | 16 | Middle Earth: Shadow Of Mordor |
| 15 | 17 | Assassin's Creed Rogue |
| Re-entry | 18 | Forza Horizon |
| Re-entry | 19 | Halo: The Master Chief Collection |
| 16 | 20 | Super Smash Bros. |