Cloud Gaming to hit inflection point in 2015 - Report
Strategy Analytics sees PlayStation Now and Nvidia Grid Game service driving cloud gaming adoption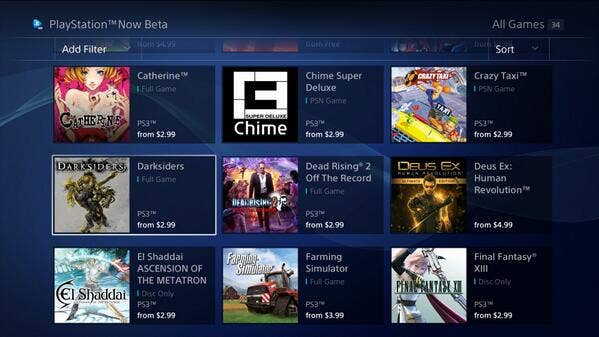 Cloud gaming has yet to really make a big impact on the mainstream gaming market, but that could be changing in the near future, according to a new report from research firm Strategy Analytics. The firm believes next year will mark an inflection point for the cloud technology as "a large installed base of cloud gaming capable devices, big brand names entering the cloud gaming market, and improving network performance will drive cloud gaming to new heights in 2015."
Specifically, Strategy Analytics names Sony's PlayStation Now and Nvidia's Grid Game Streaming Service, which it says will reach nearly 30 million devices by the end of this year, and then will grow 500 percent to almost 150 million by year-end 2015. The company added that "primarily to support and profit from backward compatibility," it's expecting other games companies to also get more heavily involved in cloud gaming once Sony or Nvidia prove a successful pricing plan.
Strategy Analytics' Michael Goodman, Director of Digital Media Strategies, remarked, "2014 is proving to be a watershed moment with major players putting their credibility and brand names on the line to make cloud gaming work. While broadband speeds and consumer acceptance of subscription models have come a long way, access to content remains an issue for all services. The major video game publishers have so far successfully managed an incremental transition from physical to digital media, but cloud gaming offers publishers a new revenue stream."