Closing the tech skills gap in the video games industry
Yannick Theler, CEO of Savvy Games Studios, explores how game firms can foster a healthy talent pipeline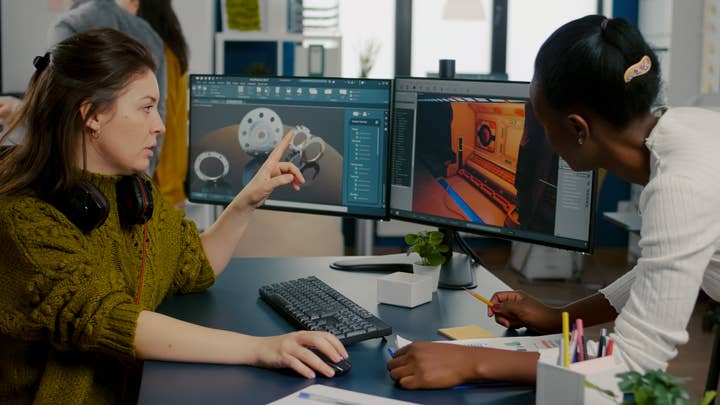 The video games sector continues to be one of the fastest-growing industries in the world, with the market expected to reach $205 billion by 2025 according to Newzoo. It's an exciting time. However, a significant challenge remains: the shortage of tech skills.
For small and large companies, sourcing and retaining talent has become increasingly challenging as the broader technology ecosystem is chasing employees with similar experience.
The global tech shortage
Unsurprisingly, the competition for strong candidates in the video games industry is high. The sector's constant need for both B2B and B2C activity means there's a wealth of opportunity for employees to carve out hugely successful careers. But when viewed in the context of competition from the many other tech sectors, recruitment becomes less of a healthy challenge and more of a critical business issue that studios need to address.
The most effective solution is investing in education and skills at a much earlier age
Since lockdown, the need for tech talent has skyrocketed, but the pool of suitable candidates hasn't matched demand. There has been a growing need for suitable skills to support development, design, and implementation. Vacancies across the UK, US, and EU have outstripped supply.
The UK Chambers of Commerce reported that nearly two in three firms wanted to hire people, with eight in ten of those saying finding either skilled or unskilled workers was difficult – meaning that both experienced tech professionals and new entrants are in high demand. Similarly, in the US, the chair of the Federal Reserve has said the current labour force is 3.5 million workers shy of pre-pandemic forecasts. Meanwhile, The Digital Economy and Society Index shows that 40% of adults who work in Europe need more basic digital skills.
And this trend has a direct impact on the games industry. With the issues of crunch and poor workplace practices that have dogged many companies, other brands have spotted an opportunity to syphon-off games professionals into non-gaming tech roles. The result is that the existing pool of potential employees has potential to shrink even further.
Creating a strong foundation
Despite understanding the broader factors contributing to the sector's talent shortage, the question remains: how can developers address these challenges and foster a healthy talent pipeline? The most effective, albeit longer-term, solution is investing in education and skills at a much earlier age.
This involves supporting initiatives that encourage more people to pursue careers in tech and game development. Developers can also get involved at the ground level, working with schools and universities to help foster talent and create a solid entry-level workforce for the future.
On the recruitment front, having a broader perspective on the sector is also important. Traditional qualifications around IT and coding, for example, will be highly sought after by both other developers and more general tech companies. Reviewing the skillsets required, and investigating different academic backgrounds, can provide a much wider pool of candidates to choose from.
Give people the skills
Whether a candidate is entry-level or an established veteran, training must be at the forefront of the employee offering. For junior staff, providing the fundamentals of their role – everything from working appropriately in a developer environment to using the latest software – will provide a strong foundation, allowing these employees to take on greater responsibility over time.
The opportunity to pursue development opportunities will also appeal to those with experience in the industry, as it demonstrates the company's commitment to its long-term success.
Training doesn't need to rely on core competencies in the role. In a sector that has faced challenges around mental health and wellbeing, courses that provide employees with practices and processes that encourage self-care will demonstrate a studio's commitment to combating the negative stereotypes in the industry.
Mentors and support
Establishing a positive culture and supportive environment will bolster learning and development opportunities. Experienced developers can pass on their knowledge and skills to younger developers by providing mentorship opportunities, streamlining onboarding processes. Similarly, collaboration between developers can lead to sharing knowledge and ideas, ultimately leading to better games.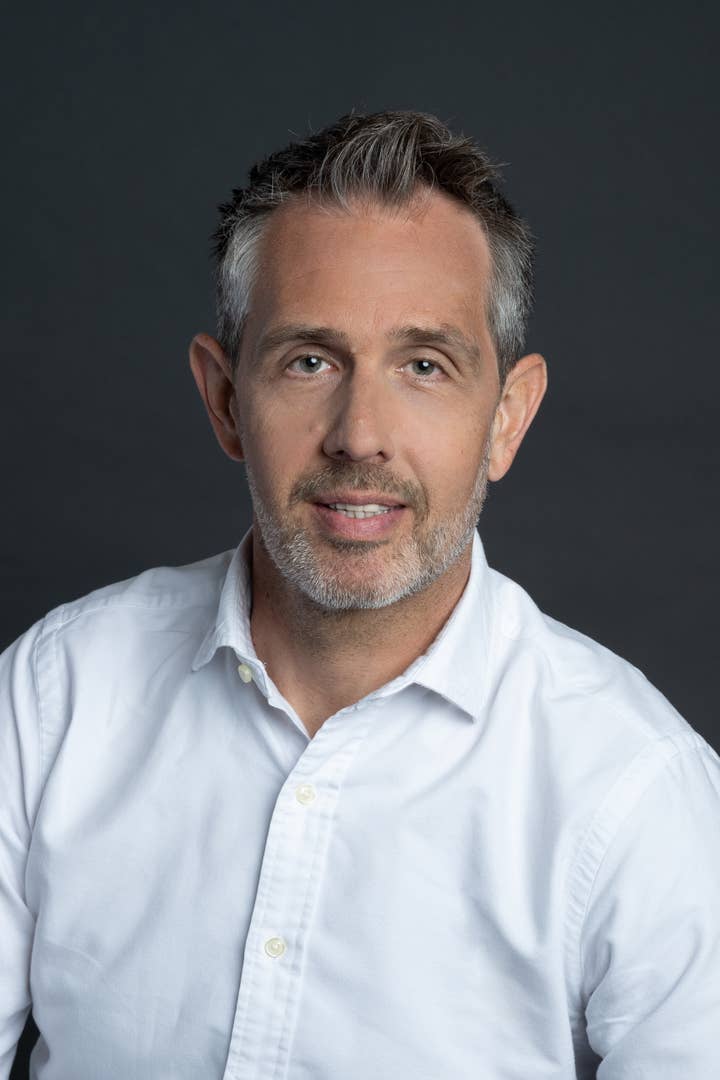 Several organisations are already supporting mentorship and collaboration in the industry. For example, the IGDA has a mentorship program that pairs experienced developers with younger developers. Similarly, many studios have internal mentorship programs that allow junior developers to learn from more experienced developers.
By taking this approach, studios can bring on less experienced developers safe in the knowledge that the team will foster the personal growth of employees.
Ensuring inclusivity
However, training and mentoring are not enough to help bridge the tech skills gap – companies need to work harder to create a more diverse workforce. In the UK for instance, according to UKIE's 2022 Game Industry Census, the majority (66%) of the workforce reports that they are 'White British'.
If this is taken as a standard for the global industry, it's clear that there needs to be a greater effort to establish a more inclusive workspace for all backgrounds. Doing so will not only showcase the studio as championing inclusivity but will avoid the 'old boys' club approach of managers only interviewing people like themselves or similar to the majority demographic in the studio.
A more comprehensive and diverse workforce also helps to create games that speak to wider audiences.
Quotas are sometimes thrown around as an idea, but this doesn't embed diversity into the studio. Instead, an insight-led approach can ensure the studio understands how to make the business more diverse. For example, it's easy for interview tasks to be unconsciously skewed towards a specific demographic – making it easier for certain individuals to respond correctly than others.
Work socials are another factor that should be considered – not everyone may want to drink or engage in a specific activity. Considering these elements and adjusting accordingly will create a more inclusive environment that will welcome a broader range of candidates.
Not ignoring the elephant in the room
Nevertheless, salary will always be a key factor in recruitment. Even if the role is a dream job for a candidate, salary and benefits can make or break their decision. Unsurprisingly, the games industry is highly competitive, and companies offering attractive compensation packages are more likely to attract the best talent. It will be much harder for smaller studios to be flexible on salaries, but this shouldn't stop teams from thinking of innovative ways to draw staff in.
Profit-sharing programs can be an excellent option allowing developers to share in the game's success and help support smaller studios that can't compete with the AAA salaries. Alternatively, opportunities such as remote working, early finishes on the last day of the week or wellbeing incentives can appeal to employees, allowing them to stay in the business as it aligns with their current lifestyle.
There are many solutions to overcome the skills shortage in the industry. While fostering long-term education will create a strong pipeline of future talent, studios need employees in the here and now. Through taking proactive steps at broadening out the types of candidates employed and establishing a culture of growth, development, and support, studios should still be able to bring in skilled workers and maintain business continuity and change.
Yannick Theler, CEO of Savvy's games studios company, joins from Ubisoft where he worked for 19 years across Europe, China and the Middle East. At Ubisoft he covered all facets of the company, most notably establishing their Abu Dhabi studio ten years ago.