Check out these games at GI Live: Online
And you can meet with the indie developers behind them from Wednesday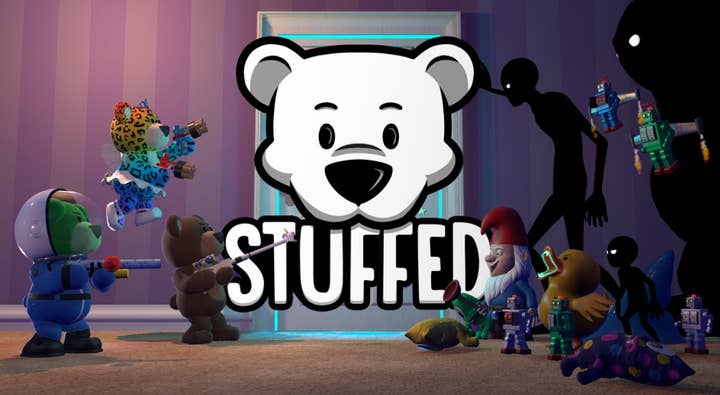 GI Live: Online kicks off Wednesday (April 14th) with hundreds of games and studios to meet and discover at the digital event.
Already our showcase area is filled with products to check out, including some promising unsigned titles, all of which could win the 'Unsigned Game of the Show' prize at Thursday's Indie Publishing Awards.
Below are a number of the titles that we've checked out and are being promoted to attendees at the show. Ticket holders can arrange meetings with their creators. For more details on GI Live: Online, click here.
6 Degrees
Code Blue Games inc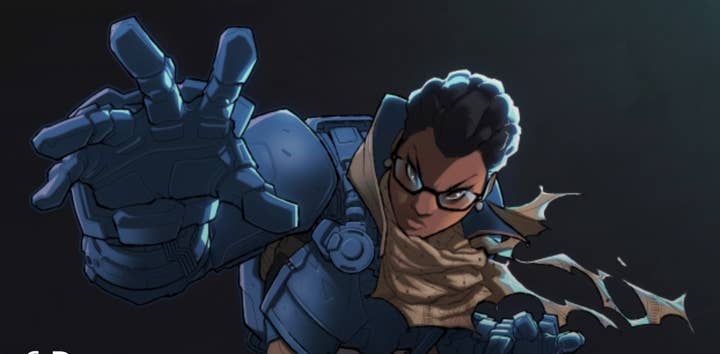 6 Degrees is a third person action-adventure game with a hint of tower defense mixed in, You play as Kenya Curtis, a brilliant neuroscientist who has the ability to transfer her mind into a variety of robots each with different abilities. However doing so leaves Kenya's physical body in a comatose state. Players must protect her body, carry it with them and use it to solve a variety of puzzles. More details over at: https://codeblugames.com
GI Live: Online ticket holders can meet with Code Blue here.
7Swordsman
Broken Archer (Chris Cummings)
7Swordsman is a turn-based strategy RPG about a swordsman who is on a quest for revenge after his family was ripped away from him. Players must utilise different swords and attacks, fight monsters, connect with characters and use the 'Virtues' to find vengeance. The game uses strategic turn-based battles, with different characters boasting unique abilities and stats, and their position on the battlefield dictates the available attacks.
GI Live: Online ticket holders can meet with Broken Archer here.
9th Dawn III: Shadow of Erthil
Valorware
9th Dawn III: Shadow of Erthil is a huge 2D open world RPG and collectathon dungeon crawler. The story begins with ghostly sightings, and becomes a journey through lakes, ancient fortresses, dark dungeons, perilous swamps and a whole lot more, to confront an untrustworthy king.
Players must battle over 27 unique monsters, unlock spells, abilities and acquire loot. They can also recruit monsters to their team, customise their weapons and armour, go fishing and complete a variety of silly and scary sidequests. There's also a full orchestral soundtrack and an original card game to enjoy.
GI Live: Online ticket holders can meet with Valorware here.
10 Days of Quarantine
Overon Station Studio
The story follows a 13 year-old gamer who has been infected by COVID-19 and locked in his room. And worst of all? His gaming PC is faulty.
Using his imagination, he creates game worlds to keep himself entertained, and summons an imaginary friend (the player) to control him. 10 Days of Quarantine is a story-driven meta game that mixes various gameplay styles. The game can change without a transition, so one minute you're in a photorealistic forest, and the next you're leaping over mushrooms in a pixel-graphic side-scroller.
GI Live: Online ticket holders can meet with Overon Studios here.
A Musical Story
Glee-Cheese Studio/Digerati
A music/narrative experience set in the 1970s, A Musical Story is part rhythm game, part interactive art. There's no text or dialogue - the entire story is told through the game's original music and distinct animated art style.
Players explore the memories of Gabriel, a young musician who finds himself lying in a hospital bed with no recollection of how he got there. Players must help Gabriel come to terms with his situation through the connections to his musical memory - use rhythmic button presses in time with the music (including 26 original songs) to rekindle his memories.
GI Live: Online ticket holders can meet with Digerati here.
Anadolu
Sarmal Entertainment L.L.C.
Anadolu is a first-person shooter, sandbox survival game about building communities, out-witting opposing factions, and exploring Turkey's unique topography. You can choose to endure the environment as a lone wolf or venture through it with fellow survivors. Scavenge for weapons and equipment to build your arsenal, travel from village to village along the Silk Road in search of the next assignment, or team up with other survivors to convert old ruins and ransacked villages into flourishing communities.
Players can craft their own stories in a game that hopes to deliver spontaneous gameplay experiences.
GI Live: Online ticket holders can meet with Sarmal Entertainment LLC here.
A Space for the Unbound
Mojiken Studio/Toge Productions/Chorus Worldwide/PQube
A slice-of-life adventure game with beautiful pixelart set in the late 1990s rural Indonesia. The game tells a story about overcoming anxiety, depression, and the relationship between a boy and a girl with supernatural powers.
Atma and Raya are two high school sweethearts on a journey of self-discovery at the end of their high school years. When a mysterious power threatens their existence, they must explore their town to uncover hidden secrets, face the end of the world and learn more about each other.
GI Live: Online ticket holders can meet with Toge Productions here.
Back Then
Outriders
Back Then is an adventure game that tells a story not often seen in the world of video games. It's about an elderly poet who has been diagnosed with Alzheimer's Disease, and it deals with how our elders and their families change and learn to adapt to this loss of memory and identity. But more than that, the game wants to show players that there is more to these situations than simple forgetfulness as we get older.
GI Live: Online ticket holders can meet with Outriders here.
Checkout
SockMonkey Studios
Checkout is a multiplayer 'shop-a-thon'. Players must dash around the aisles of supermarkets to fulfil shopping lists and provide excellent customer service, all while avoiding obstacles in unusual levels. The term 'physicals-based carnage' sums up this co-op game, with upgrades and special items to help you achieve your goals.
GI Live: Online ticket holders can meet with SockMonkey Studios here
ColorBlend FX
Pi-Dev Bulgaria
ColorBlend FX is a single-player stylized 2.5d metroidvania. An evil cloud-like create has devoured the colors form the world, and the Splatians must work together to 'blend' them back again and foil the villain's plans. The gameplay is traditional platforming and physics-based puzzles, mixed with unique color painting mechanics featuring squishy slimes that splatter everything, including the player character. Different devices react to specific colours. The developer says the game is inspired by Inside, Limbo, Splatoon and Little Nightmares.
GI Live: Online ticket holders can meet with Pi-Dev Bulgaria here.
Crooks Like Us
Out Of Tune Games
Up to eight players must collect as many valuables as possible and get to the escape van in this chaotic party game. Players can balance multiple items for bigger scores, but the larger the stack, the more precarious things can become, with rival crooks looking to spoil your plans. And no burglary game is complete without falling anvils, earthquakes, banana skins, power cuts and other tomfoolery. There are also multiple game modes and character customisation options.
GI Live: Online ticket holders can meet with Out of Tune Games here.
Harmony's Odyssey
Mythic Owl
This adventure puzzle sees the modern world mingle with mythology and comedy. It's a place where a cyclops can't take their eye off their phones, furious minotaurs drive to work and mermaids hang out in their garden swimming pools. Players must embark on a quest to restore peace to seven distinct worlds that are full of tangled, 3D tile-based puzzles that have been created by a rowdy cat. This one looks like one to watch.
GI Live: Online ticket holders can meet with Mythic Owl here.
Hell is Others
Strelka Games/Yonder
This is one surprising online multiplayer top-down shooter, in a game that is all about survival and... farming.
Players must venture into the streets of Century City, and loot, explore, shop and hunt. If gamers make it back home safely, they can then relax and farm their own custom bullets. They just need to water them with a mix of other players' blood, and monster remains.
Hell is Others will be released in Early Access on Steam in 2021.
GI Live: Online ticket holders can meet with Strelka Games here.
In The Mealtime
Team Madness Games
In the Mealtime is a multiplayer physics game where teams of players work together in a restaurant.
In co-op, four players must work together to give customers what they order within the time limit. In co-op versus, eight players are divided into two teams and compete to deliver
It's not all about the kitchen, with a garden, dining room and freezer in all six locations. Players compete for coins and stars to obtain character skins. The developer is also planning to hold temporary events.
GI Live: Online ticket holders can meet with Team Madness Games here.
Model Builder
Moonlit S.A.
Model Builder brings the joy of, well... model building to the virtual world.
It allows users to build model machines just like you would in reality by cutting out, assembling, and then painting and customizing your creations. Players can build an array of cars, planes, helicopters and tanks (from different countries and regions), and then display them in dioramas or even sell their creations. Model Builder boasts and array of tools and models, colors and decals, and there's no need to find space in the house to keep them.
GI Live: Online ticket holders can meet with Moonlit S.A. here.
NARAKA: BLADEPOINT
24 Entertainment
NARAKA: BLADEPOINT is a new take on the royale genre, with an experience built around speed, agility and close quarters combat. Players use grappling hooks to traverse trees, buildings and temples, and parkour skills to scale anything in sight.
Ranged weapons are scared, with limited ammunitions and fast moving targets, this is a game about face-to-face combat. The developer says it is easy to pick up for newcomers, with plenty of depth for seasoned players, with parrying, dodging and counter-attacking skills to master.
GI Live: Online ticket holders can meet with 24 Entertainment here.
Neko Ghost, Jump!
Burgos Games
This puzzle-platformer (which the developer describes as 'pawsome') involves switching between 2D and 3D camera perspectives as players guide Nekoman on a quest to save friends, family and bride-to-be from the evil Space Dog Pirate Boss. Featuring numerous playstyles, customisation options and locations (including grassy plains, snowy tundras and sweltering deserts) , Neko Ghost, Jump! is designed for all varieties of gamers, from hardcore masochists to those looking for something a bit more family-friendly.
GI Live: Online ticket holders can meet with Burgos Games here.
Night Reverie
Somber Pixel
Night Reverie is a puzzle/adventure video game in which a child must solve the mystery behind the distortion of his house. Players must explore puzzle-filled, dream-like environmenst, discover strange creatures living in the house, engage them in conversation and try to reach the truth behind of what looks like a bizarre nightmare.
GI Live: Online ticket holders can meet with Somber Pixel here.
Out of Line
Nerd Monkeys/Hatinh Interactive
Out of Line is a platformer filled with beautiful puzzles all hand-draw in a lovely 2D style . Out of Line follows the adventures of San in a quest to escape a factory that was once their home. Out of Line dives players into San's story that will be unveiled through multiple chapters. It is being developed for PS4, Switch and Xbox One.
GI Live: Online ticket holders can meet with Hatinh Interactive here.
OWO Game
OWO
GI Live: Online isn't all about the games. On show at the event is the OWO Game, which is a haptic vest with which you can feel more than 30 different physical sensations while playing video games. It's wireless, compatible with all platforms and modes (including local and online multiplayer). The firm explains that the OWO Game technology is based on electro-muscle stimulation, and not on vibration like rival systems that are out there. You can check the website here.
GI Live: Online ticket holders can meet with OWO here.
Pollito & Xiang Xiang: Adventure in the Forest
Pollito & Xiang Xiang
The puzzle adventure game stars Pollito, who is intrepid, agile and can fly and jump to reach inaccessible places. And his brother Xiang Xiang, who boasts strength and a camera that can exorcise from the planet's inhabitants.
The duo is searching the galaxy for remains of an evil force, before crash landing on a strange planet, and losing their video games, drinks and food in the process. Players must recover these items, fix their ship, build a house and save the planet from evil. It can be played in single-player or in two-player co-op.
GI Live: Online ticket holders can meet with Pollito & Xiang Xiang here.
Retreat To Enen
Head West
Retreat To Enen is an open world survival game set 1,500 years in the future. After centuries of war and climate disaster, humanity has been brought to the brink of extinction. The remaining few humans have formed a new society with an emphasis on reconnecting with the natural world. You are sent to the legendary island of Enen to not only survive, but build a new beautiful home and learn to sustain yourself with the resources around you. The game features crafting, base building, meditation, hunting, fishing, foraging and exploring.
GI Live: Online ticket holders can meet with Head West here.
Rising Hell
Tahoe Games/Toge Productions/Chorus Worldwide/Another Indie
Rising Hell is a vertical platformer rogue-lite filled with adrenaline-pumping action and tons of heavy gothic metal shreds. Climb out from the ever-changing hell while you fight hordes of blood-lusting demons, unlocking new characters and talents to create chaos in randomly generated and ever-changing landscapes. To succeed, players will need to chain combos and perform jumping manoeuvres. There are numerous game modes, including the campaign and challenge modes, plus epic boss battles to fight.
GI Live: Online ticket holders can meet with Toge Productions here.
Sam & Max: This Time It's Virtual!
HappyGiant/Big Sugar
Sam & Max return, using the magic of virtual reality to bring players into their off-kilter world for a day of monster-slaying, obstacles courses, responsibly discharged firearms, and, of course, saving the entire world.
Original creator Steve Purcell returns to support the project, plus former developers from previous games (including Peter Chan, Mike Stemmle, Julian Kwasneski and Jared Emerson-Johnson) and the Sam and Max voice actors David Nowlin and Dave Boat. The game is coming to Oculus Quest, SteamVR, Viveport and PSVR.
GI Live: Online ticket holders can meet with Big Sugar here.
Severed Steel
Greylock Studio/Digerati
Severed Steel is an FPS that casts players in the role of Steel. After losing an arm in an accident, Steel is abandoned by nefarious mega-corporation, EdenSys. In the name of all those crushed under the boot of her former paymaster, Steel sets her sights on revenge.
Steel's residual limb means she can't reload weapons. When a gun is out of ammo, she must find a replacement, which often means stealing a weapon from an enemy. The game features a fluid stunt system, destructible voxel environments, loads of bullet time, a unique one-armed protagonist, and a dark electronic soundtrack. Chain together wall runs, dives, flips, and slides to take every last enemy down.
Awarded an Epic MegaGrant, Severed Steel is the debut game from Greylock Studio, aka Matt Larrabee.
GI Live: Online ticket holders can meet with Digerati here.
Stuffed
Waving Bear Studio
Stuffed is a fast-paced FPS that takes place in the dreams of a little girl. Players must take control of a teddy bear fighting waves of nightmares.
The concept behind the game is to take the adult gameplay of Call of Duty, Halo and Gears of War, and put it in a setting for a more casual audience, so that it can be enjoyed by adults and their kids.
The core of the game is a horde mode, which can be played in local and online co-op, where players fight waves enemies while also trying to protect the bedroom door. The map in game is procedurally generated making every experience different.
GI Live: Online ticket holders can meet with Waving Bear Studio here.
Tamarin
Chameleon Games
In this third-person action adventure, an insect invasion threatens the destruction of nature, and sets the game's cute monkey hero on a journey exploring, leaping and shooting to save his family. Tamarin boasts an interconnected 3D world, with a scenic wilderness filled with forests, fjords and mountains. Along the way, players will chase mysterious electrical fireflies, discover a secret underground world of dancing ants, rescue innocent birds and restore this one idyllic natural habitat.
GI Live: Online ticket holders can meet with Chameleon Games here.
Tandem: A Tale of Shadows
Monochrome Studios/Hatinh Interactive
Tandem: A Tales of Shadows is an original action puzzle game featuring 45 levels where players will have to alternate between two characters: Emma (top-down view) and her teddy bear Fenton (side view) to solve the mystery of her missing brother. Players use light and shadows to solve puzzles and perform platform challenges in an accurate Victorian era setting. Tandem was recently showcased at the MIX and London Games Festival, and is being made for PC, Switch, PlayStation 4 and Xbox One later this year.
GI Live: Online ticket holders can meet with Hatinh Interactive here.
The Sacred Acorn
A Few Dragons
The Sacred Acorn is a unique top-down adventure game where you play as a squirrel fighting against a mysterious force known as 'Chaos', which is spreading across the land and corrupting all that it touches.
Players must journey across a beautiful and enchanted world filled with ancient forests, mysterious caves, frigid tundras, murky swamps, deadly volcanoes and much more, filled with fearsome monsters to fight, puzzles to solve and 'cute and strange' creatures to befriend.
GI Live: Online ticket holders can meet with A Few Dragons here.
Thirsty Heroes
Bit By Bit Studios
Part-management sim, part turn-based deck building game, part... Diablo. In Thirsty Heroes, players take the role of Quartermaster in service of an inept King. Their job is to keep treasure flowing into the royal vault by hiring heroes to fight through dungeons. From behind the tavern bar, players organize scouting parties to find dungeons and hire bar patrons strategically suited to crawl them. The player then controls the hero as they fight through the procedurally-generated dungeon encounters and collect loot. Spoils gained are used to satisfy the King's demands as well as upgrade heroes and facilities.
GI Live: Online ticket holders can meet with Bit By Bit Studios here.
Turn left at Saturn
Siunne Studios
Turn left at Saturn is a unique racing game with deck building mechanics.
Players must try and try again to overcome increasingly difficult challenges and increase their chances of survival by building their own deck of abilities, such as double jump, slow motion, turbo, and many more. Featuring an eye-catching comic-book art style and a funk soundtrack created by a real band, players will uncover an intriguing story and meet fascinating characters in this intense world.
GI Live: Online ticket holders can meet with Siunne Studios here.
GI Live: Online is an indie developer event created by GamesIndustry.biz, with support from the EGX Rezzed team. Alongside games and companies to meet, there are also a number of high profile talks, roundtables and special guests to watch, take part in and speak to.
Talks include sessions with Minecraft head Helen Chiang, industry leader Peter Moore. and major studio heads at Velan Studios (Guha Bala), Sumo Digital (Carl Cavers) and IO Interactive (Hakan Abrak), Special guests include Brenda Romero, John Romero, Debbie Bestwick, Dr Jo Twist and Warren Spector. Meanwhile, there are roundtable sessions with Valve, Xbox, Kowloon Nights and more. You can see the full schedule at live.gamesindustry.biz.
Tickets are on sale now at $50 for developers (+VAT). The event is sponsored by Xsolla, gnet, LEGO Ventures, nDreams, Renaissance PR, Curve, My.Games, CrazyLabs, Limited Run and Creative England's Advance Initiative.