Check out the GI Live: London speaker schedule
PlayStation, Xbox, Sega, Valve, Hiro Capital, Makers Fund, Warner Music and many more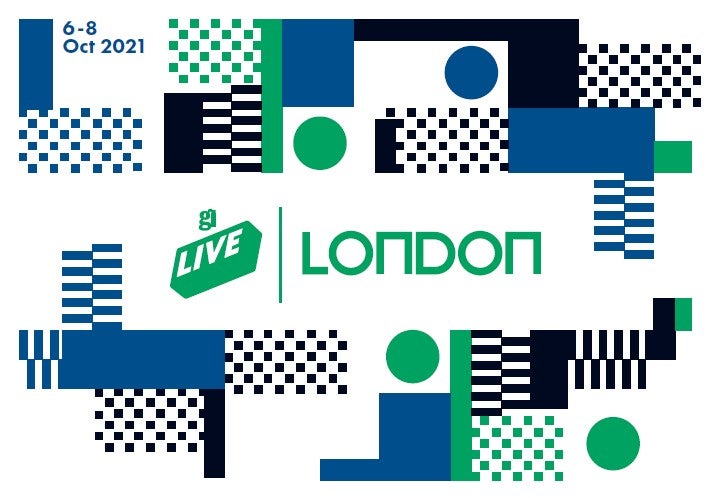 GI Live: London takes place in just one week, with talks from PlayStation, Xbox, Valve, Warner Music, Haven Studios, Sega and more big names.
The event takes place online and alongside EGX in London. GI Live: London runs Wednesday, October 6th - Friday, October 8th. Wednesday is a day for online meetings, while Thursday and Friday will feature our talks, plus in-person meetings and networking. Lunch and drinks will be supplied.
The talks are available to everyone who buys a ticket. Some sessions are pre-recorded, while others are live and in-person. Every session will be available to view online for ticket holders, and some sessions are free-to-view for everybody.
Those who attend in-person can also take part in small group roundtables with the likes of Xbox, Sega, Makers Fund and Renaissance PR.
Standard tickets include access to all three days, entry to the EGX consumer show, the physical and digital meeting system, all the talks and lunch on both in-person days. Digital-only tickets are also available.
For those who attend in person, proof of COVID immunity is required. Check the ticket site and website for more details.
Here is the full line-up (Times in BST):
Thursday, October 7th
Talks/Presentations
10:30: Welcome
10:35: Independent Creator Success on Xbox
Speaker: Guy Richards, ID@Xbox

Microsoft will discuss its offerings for independent game developers
11:00: SEGA Searchlight Talk (Title TBC)
Speaker: Julia Kenny, Sega
The games publisher will discuss how it works with indie developers, what it looks for and give advice on pitching
11:30: Networking Break
12:00: Getting Investor Ready With Twin Suns and Hiro Capital
Speakers: Forest Swartout Large (Twin Suns), Cherry Freeman (Hiro Capital)
The new AAA game developer will discuss its relationship with investors Hiro
12:30: Hiro Capital: What We Look For
Speaker: Cherry Freeman (Hiro Capital)
The prolific games investor on what it looks for, and what can help you stand out
12:45: Lunch
14:00: The Games Investment Panel
Speakers Harry Hamer (LVP), Ago Simonetta (Thunderful), Parin Shah (LEGO Ventures), Steph Darrah (Playtonic Friends)
Advice on guidance on attracting investment from leading publishers and investors
14:45: Networking Break
15:30: TBA
16:00: Valve Developer Q&A
Valve will be hosting a Steam Q&A, where developers can ask about releasing their games on Steam, how Steam works, and even the new Steam Deck.
17:00: Fireside Chat: Jim Ryan, Sony Interactive Entertainment
The PlayStation CEO and President will discuss his career at Sony, his views on the PlayStation brand and what he hopes from the future of games
16:45: Networking Drinks
18:00: Close
Roundtables:
11:00: Makers Fund
12:00 ID@Xbox
15:00: Sega Searchlight
Friday, October 8th
Talks/Presentations:
10:25: Welcome Back
10:30: Fireside Chat: Jade Raymond, Haven Studios
The former Ubisoft, EA and Google games veteran discusses the formation of a new independent studio, and the challenges of building a team during a pandemic
11:00: Lasting Impacts of COVID-19 on Video Game Software
Speaker: Aidan Sakiris (GSD), Sam Naji (GSD)
The Europe-wide retail and digital data firm looks at how the games market has performed during COVID and afterwards, and what we might expect from the future.
11:30: Networking Break
12:00: Warner Music and why the music industry is investing in video games
Speaker: Alex Kamins (Warner Music)
Following Twenty One Pilots appearance in Roblox, Warner Music will talk about the converging worlds of video games and music
12:30: Panel: How To Be A Great Games Studio
Speakers: Steve Cuss (Criterion), Hannah Wiggins (Mojiworks), David Bowman (Creative Assembly), Shaun Rutland (Hutch)
The Best Places To Work Awards winners shares what it takes to be a great games company in 2021, and offer advice on how to make your employees happy
13:00: Lunch
14:00: Networking and Meetings
16:00: Close
Roundtable:
11:00: Renaissance PR
Publishers and investors set to attend the event include: Bandai Namco, Barclays, Curve Digital, Devolver Digital, EA Originals, Epic Games, Fundamentally Games, GamesCo London, Global Top, Hiro Capital, Humble Games, Kickstarter, LEGO Ventures, London Venture Partners, Makers Fund, Marvelous Europe, Miniclip, Netease, Playstack, Secret Mode, Sega, Sold Out, Splash Damage, Sumo Digital, Tencent, Thunderful, Twitch, Ubisoft, Valve, Wired Productions, Wizards of the Coast and Yogscast Games.
For more details on the event and to find out where to buy tickets, visit live.gamesindustry.biz.
For sponsorship enquiries, contact chris.buckley@gamesindustry.biz.