Charting the evolution of social instant gaming
Gismart's Alexey Avdey explores how developers and publishers can make the most of the social instant gaming opportunity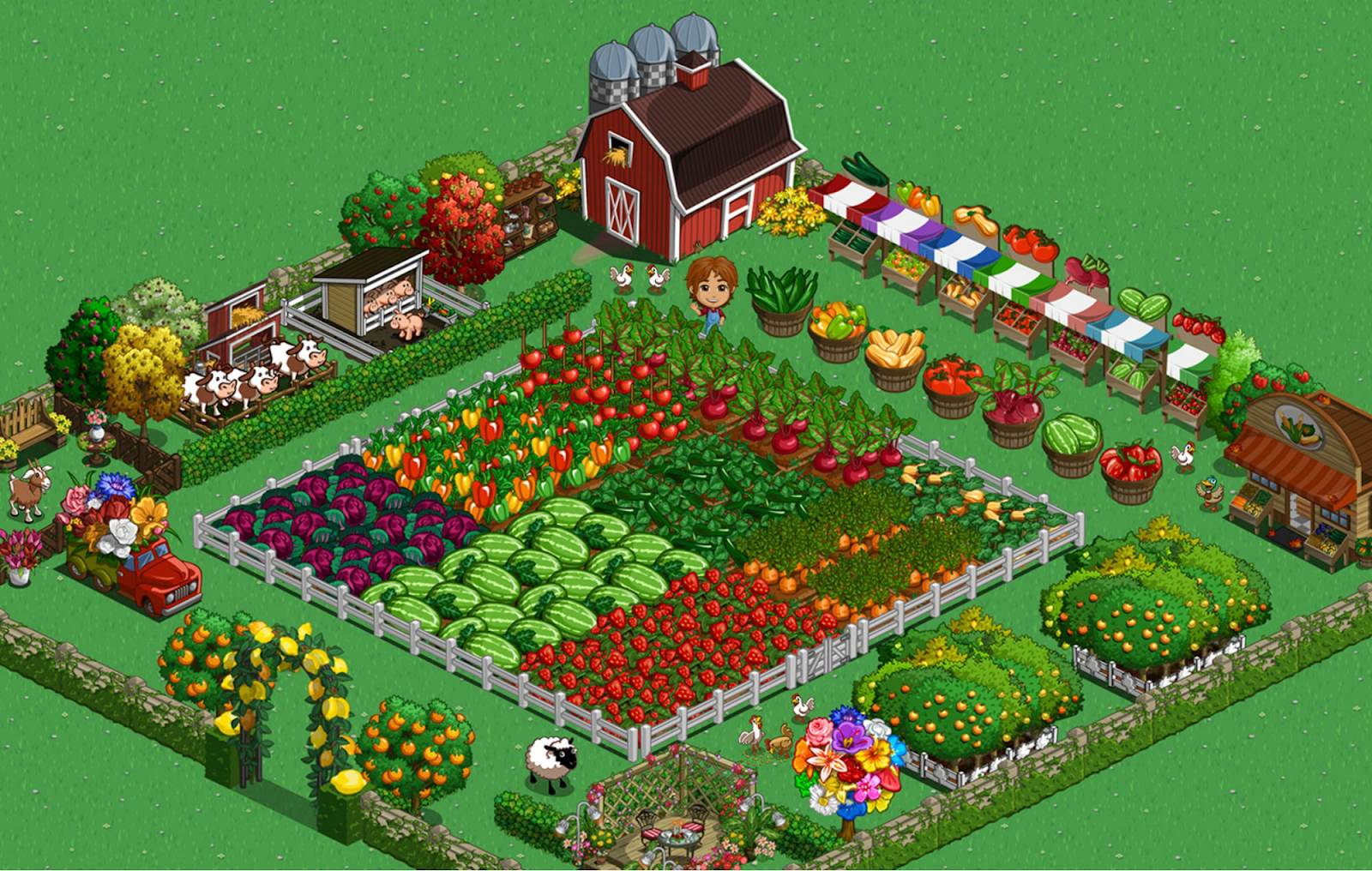 Two thirds of the three billion daily gamers worldwide are considered 'casual'. We play games as we watch movies, eat dinner, and chat with friends online, so we increasingly prioritise snackable, viral content that we can easily share.
It's no wonder that social 'instant gaming' -- where games are played directly within social media platforms -- is having a moment.
Prompted by their users' behaviours and demands, social media giants such as Facebook (Meta), Snap and TikTok are creating one-stop social entertainment hubs that ensure users have no need to leave their magnetic ecosystems.
Instant gaming is here to stay, but how is it evolving, and what does it mean for games developers, publishers, and the entertainment market as a whole?
Instant gaming -- not a Flash in the pan
Social instant gaming trends can be traced back to the year 2000 when Flash Player, a web graphics and animation tool, established a programming language which could be used to create games. Flash could be placed essentially anywhere without the help of a publisher.
In 2007, a Facebook gaming platform was opened for third-party developers and one of the first social Flash games, Zynga Poker, was launched on desktop. In 2009, the same company released agriculture sim Farmville, which immediately became a smash hit thanks to an interesting viral component that gave players in-game perks in return for inviting their friends. With this wildly effective mechanic established, a huge number of studios began working on social games.
While the constant invites eventually began to bother users and Facebook gradually limited the functionality, the possibilities of social instant gaming had been opened up.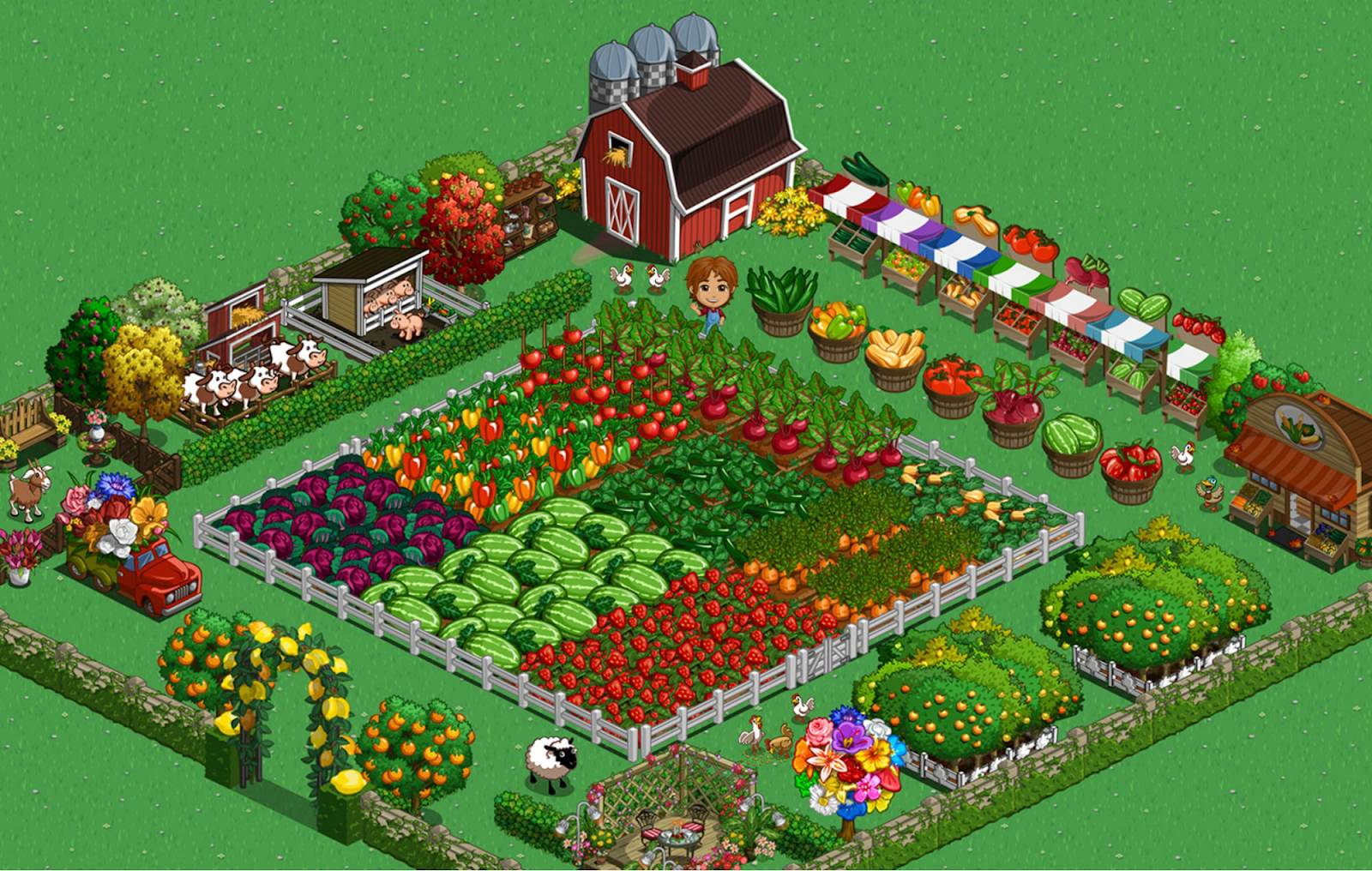 Ever the visionary, Steve Jobs wrote in 2010 that Flash wasn't a good fit for Apple devices. It had security issues, drained smartphone batteries and didn't suit touch screens. Yet it wasn't until a decade later that Adobe announced that it was terminating Flash, prompted by a multitude of new mobile technologies that couldn't support it.
In the meantime, HTML5 had become the preferred technology for making instant games, and Chinese platform WeChat had become the first to integrate HTML5 games into an instant messaging service; a move that was followed with great success by Facebook Messenger.
Today, Facebook and WeChat have competition in the space from Snapchat and TikTok. Each platform is taking its own evolving route to instant gaming, informed by respective social features and user bases. For each, though, instant gaming is a logical evolution as they fight for audience retention and loyalty, seek to improve user experience and provide new forms of interaction, and identify new revenue streams.
Instant gaming and social features
Every social instant gaming platform shares the ultimate goal of virality, which means ease of entering and sharing gaming is critical. As games are fully integrated into the social platforms, progress can be shared with friends instantly. Let's look at some of the other key features of the best-known platforms.
Simple mechanics and low entry barriers are a signature for Facebook's audience of millennials, gen x and boomers. Games that appeal to female players work best. Players can share progress and leaderboards on their newsfeed, and easily invite their friends to join.
Shortcuts to games can be added to smartphone homescreens, offering seamless access that means Facebook ranks highly in user retention.
High-quality multiplayer games that enable users to play as their Bitmoji avatar are a prerequisite for Snap's gen z and millennial audiences. Again, female-oriented games work extremely well.
Games are built into the messaging functionality, empowering users to play with friends while discussing the game over voice or text: a completely new gaming experience. Snap's Dynamic Lenses feature is proven to increase games' virality, while push notifications and the 'Happening Now' section boost retention and playtime.
Dominated by Gen Z, light, entertaining content is the play on TikTok. The platform has various ways of making games shareable and giving them huge viral potential through ease of sharing gameplay content and entering games.
Even mobile developers that don't have instant games on TikTok are increasingly exploring the platform's potential for user acquisition, reflecting its uniquely engaging mechanics.
So while the core drivers of instant gaming success on each platform share a common thread, there are distinctive in-built features that differentiate them and suit their respective audiences.
Making and publishing instant games
So how can developers and publishers make the most of the social instant gaming opportunity? Should we all rush to get our IP onto social gaming platforms as well as -- or even instead of -- the app stores?
In truth, it's not as easy as all that -- yet. Despite its development over a decade or so, this is a rapidly evolving part of the video games market. The development technology, monetisation tools and ecosystems are still a work in progress.
Gismart started making instant games for Facebook as an experiment back in 2018 after seeing the success of social games on desktop and anticipating that mobile could be even better. Back then, the Facebook Gaming platform was an open ecosystem and any indie dev could publish on it, which led to low-quality games and unsuitable content. Now, games can only be provided by official partners and each game is quality tested.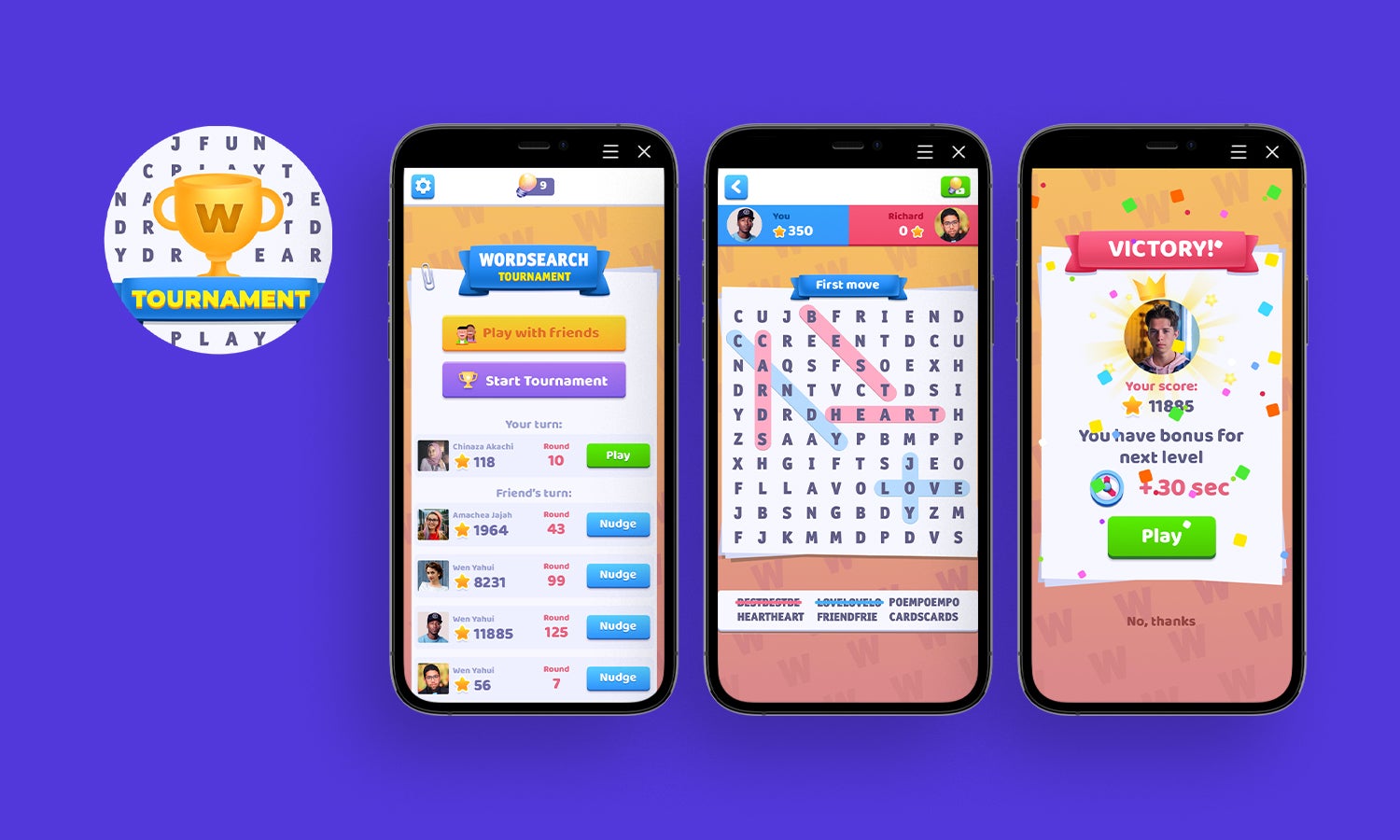 Snap also works with an exclusive network of preferred partners which have an established team and high-quality portfolio. Games must be unique and incorporate bitmoji avatars, and so well-aligned with the platform that they look as though they were created by Snap itself.
The Snap Games platform managers work with partners to develop concepts and outlines for games, and are involved in the development process. Official partners can beta test game features and contribute ideas for the development of the platform.
Leaving those barriers aside, creating a new instant game requires different expertise to mobile games. Web and mobile technologies are developing fast, creating an opportunity to build instant games of the same quality as their mobile counterparts, and there are plenty of paid and open source engine options such as PlayCanvas, ThreeJS, Cocos 2D, and Pixi JS.
Creating a new instant game requires different expertise to mobile games
However, because there is no familiar flagship engine such as Unity, developers need to know the principles and limitations of WebGL, and learn JavaScript which is unlike Unity's C#. New tools such as Unity Tiny may make the process more familiar, but could cause large game sizes which have to be loaded on the user's end: a big no-no on mobile internet.
While publishers do create brand new games for social instant gaming platforms, there is also an opportunity for developers to make the most of their existing portfolios. Again, games will need to be multiplayer and lend themselves to social mechanics that create virality. A hypercasual game with mass appeal that shows good user retention on day one is likely to be a success, while a game that's big on the app stores but has a niche audience and low virality such as match three is less likely to work.
So building a flourishing instant gaming portfolio is by no means a given. I hope that as the tech improves, knowledge of the space increases and the number and diversity of social instant gaming platforms continues to grow, there will be a clearer path to instant gaming success for studios of all sizes.
Instant gaming marketing and monetisation
For most of us, making games is a business, however much we love it. Right now the main monetisation method in social instant gaming is advertising in the form of video and interstitial ads, though Facebook has recently introduced banner placements. In-app purchase options are limited because they aren't permitted in instant games on iOS, so they're confined to Android.
User acquisition is less established than in mobile gaming, although it is being built up on Snap and Facebook has advanced UA tools. Because of this, UA costs are lower than in mobile gaming. This area will develop further in future, increasing the audiences of social instant games, and the platforms are actively working to increase LTV within their ecosystems.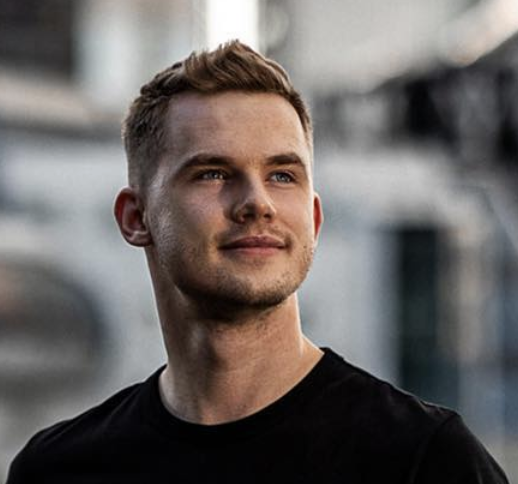 A big plus point for social instant gaming monetisation is that it's unaffected by privacy measures such as Apple's deprecation of its identifier for advertisers (IDFA). This made marketing and monetisation of mobile games and apps much more difficult last year, but instant games don't experience the same restrictions as all the users are already within a single ecosystem. Developers can analyse user data in order to better understand user behaviour in their games and drive virality.
Other examples of new marketing approaches include Facebook Gaming's crossplay feature, which will enable developers to redirect user traffic between instant games and their mobile versions without users losing their in-game progress. Meanwhile, Snap has QR codes within its games which are used to subscribe to the developer's page, and community-building features are in development across the various platforms.
What will thriving social instant gaming ecosystems mean for the app stores? While it's unlikely they will be true competitors, the success of instant games may mean Apple and Google respond with offerings of their own. In fact, Google is already building something called Instant Play into its store, enabling developers to make small games available to users without installation. It's likely we'll see more advanced instant games and monetisation options come to the two main app stores in the next few years.
The future of instant gaming
Gaming is the most popular form of entertainment on earth. There's a clamour for games that satisfy the dual needs of fun and convenience, allowing users to switch attention between playing, chatting, and browsing. This is part of a wider trend of gamification of content: instant games or gamified experiences can already be found in many different app genres.
It won't be long before pandemic-buster Zoom diversifies communication through instant party games. Likewise, dating sites such as Tinder are exploring the possibility of creating meaningful connections through shared gaming experiences.
Platforms will make their instant gaming offerings ever richer and more diverse. Facebook and TikTok have signed deals with Japanese games company Playco, while others may take the Netflix route and bring more content creation in-house.
Snap, for example, already owns multiple studios that make instant games for the platform. Closer cooperation with major market players will facilitate better and more exclusive instant gaming titles for platforms of all types.
And for game-makers beyond the realm of major publishers, the evolution of instant gaming will eventually democratise the opportunity, with less restrictive criteria, better tech and more comprehensive monetisation and marketing tools. I'm certain that instant gaming will be a key part of the games industry for years to come -- and definitely not a Flash in the pan.
Alexey Avdey is head of instant gaming at Gismart, creating instant and hyper casual HTML5 games for the world's biggest social media platforms