Charity bundle calls for submissions
PC gaming bundle will support the work of UK charity SpecialEffect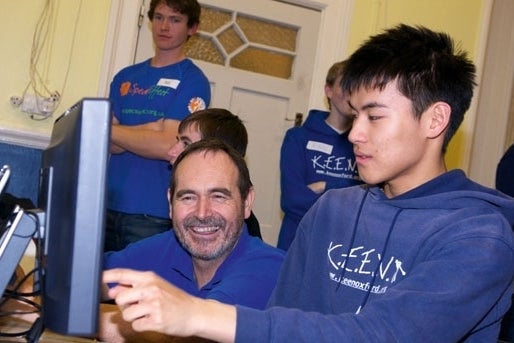 KISS Ltd and Groupees has put out the call to PC game developers, requesting submissions for its charity games bundle to support the work of UK charity Special Effect.
"People with all kinds of disabilities are desperate to enjoy the kind of fun and inclusion that we take for granted," said SpecialEffect CEO Mick Donegan.
"As we help disabled gamers on an individual basis, we're being inundated with requests for help from across the UK and beyond, so it's fantastic that KISS and Groupees are offering an opportunity for gamers themselves to really make a difference."
90 per cent of profit will go to the charity, helping to support their work which ranges from adapting basic game controllers to make them more accessible, to providing complex eye-control technology for gamers with little to no movement.
The bundle will let consumers pick out two games for a minimum payment of $1.50, and then to grow their bundle by adding more titles for $0.75 each. There will also be bonuses for consumers when sales hit the 5000 and 8000 targets.
"The work that SpecialEffect does is amazing and we're really delighted that we can do our bit to support this great charity," added Kiss Ltd CEO Darryl Still.
"I'm looking forward to hearing from my colleagues in PC gaming who'd also like to support the initiative."
The deadline for submission is July 2, and interested parties should contact still@kiss-ltd.co.uk as soon as possible.