Channel 4's publishing arm details launch line-up
RetroFist's Fire Fu, No Code Studios' Super Arc Light and Snowhound's Apestorm are first up from All 4 Games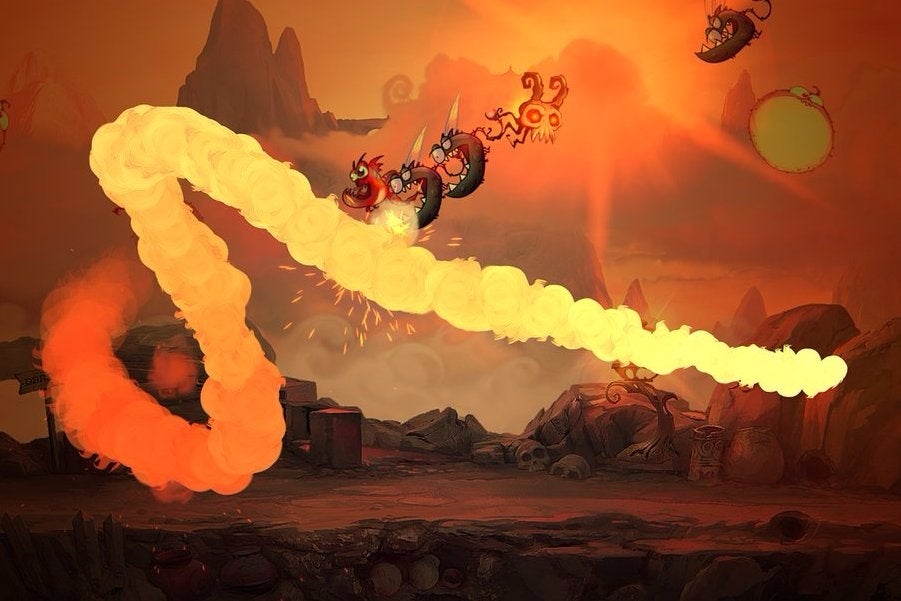 All 4 Games, the publishing division operated by British broadcaster Channel 4, is poised to make its entrance into the mobile games market.
Channel 4 stated its intentions in April 2015, with DMA Design veteran Colin MacDonald leading the charge. All 4 Games embarked on a tour of the UK's key development hubs in November last year, meeting with hundreds of developers as part of an effort to assemble its launch line-up.
And here it is: Fire Fu, a visually splendid arcade brawler from British developer RetroFist; Super Arc Light, a similarly stylish radial shooter from Glasgow's No Code Studios; and Apestorm: Full Bannanas, a steampunk-themed, side-scrolling zeppelin game from the Finnish studio, Snowhound. All three are mobile games, and all three will be released in Q1 2016.
Now, the real work begins, and MacDonald is well prepared for the considerable challenges presented by the contemporary mobile market. At the time of All 4 Games' unveiling, he emphasised the difficulty of being heard above the clamour. "With over 1.5 million apps for users to choose from now, discoverability has become the biggest problem facing mobile game developers," he said.
All 4 Games will be announcing more roadshow dates soon.