CD Projekt Red working on three Cyberpunk-universe games
UPDATE: Polish studio clarifies it has three teams working on Cyberpunk 2077, with another AAA RPG to follow by 2021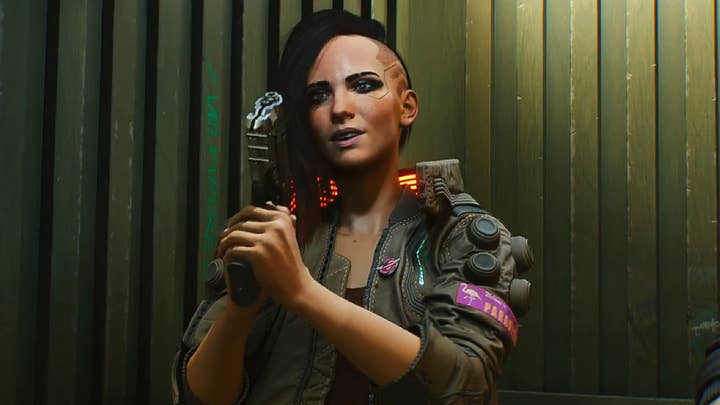 Original Story July 2, 2019: Cyberpunk 2077 is planned for launch next year, but CD Projekt Red apparently has two other Cyberpunk-universe titles hot on its heels.
Polish website Bankier reports (and GamesIndustry.biz has confirmed the translation) that Adam Kiciński said at a conference yesterday that the studio had split into five separate teams: one for each Cyberpunk game it's currently working on, and two others working on Gwent and another non-Cyberpunk title. The Cyberpunk teams are working on Cyberpunk 2077, another unannounced AAA title planned for 2021, and a third that has not been mentioned at all yet.
One team, based on Wroclaw, has around 40 members and is focusing on the multiplayer in Cyberpunk 2077. In total, the studio employs around 800, and said last May it wanted to be known for "treating developers with respect" by, among other things, emphasizing its "non-obligatory crunch policy."
"Our next big project will also be in the 'cyberpunk' universe," said CD Projekt Red VP Piotr Nielubowicz, "and we're already working on it and treating it as a really big and innovative project for us."
Kiciński added that pre-orders for Cyberpunk 2077's digital edition were already "very strong" in China.
Update: CD Projekt Red has clarified comments about its plans for the Cyberpunk series.
A statement issued to GameSpot claims that the three teams Kiciński mentioned are "focusing on the development of Cyberpunk 2077", with the Warsaw and Kraków studios "handling the main game" and the Wrocław division "engaged in technology R&D."
The reference to "the main game" does imply multiple Cyberpunk projects, although this could also refer to the large, Witcher III-style expansions CD Projekt has since confirmed.
The company does have a public strategy page, which lists Cyberpunk 2077 as the only confirmed Cyberpunk release before 2021, alongside another AAA RPG.
You can read the statement in full below:
"We currently have a total of five teams working on a number of projects, with three focusing on the development of Cyberpunk 2077. These include CD Projekt Red Warsaw and Kraków, who are handling the main game, as well as the Wrocław studio, where around 40 industry specialists are engaged in technology R&D. A separate, dedicated team at the Warsaw studio is handling the development of Gwent. The final team is Spokko, which is currently working on a yet unannounced mobile project."
Additional reporting by James Batchelor