CCP cuts 15 jobs from World of Darkness team
After evaluating the game's design, the online games company decided to eliminate 15 positions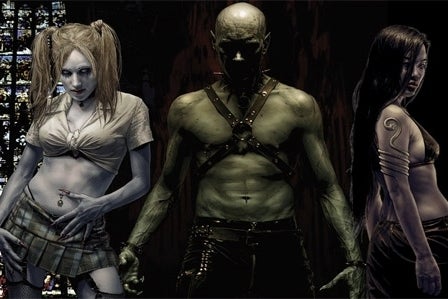 After being tipped off by several developer sources, GamesIndustry International has confirmed with CCP that the company has instituted layoffs specifically around the World of Darkness project.
"CCP today made strategic adjustments to the staffing on the team working on the World of Darkness project in Atlanta that resulted in the elimination of approximately 15 positions at the company," CCP spokesman Ned Coker told us. "The change was due to our evaluation of the game's design and ongoing development needs. While this was a difficult decision, CCP remains committed to the franchise and our promise to make a compelling, rich, and deep World of Darkness experience."
Coker made no mention of the EVE Online team, so it does not appear that CCP's round of job cuts has any impact on that part of the developer. World of Darkness, an MMO based on the classic tabletop roleplaying game Vampire: The Masquerade, was first announced in November 2006 and has yet to be released. CCP admitted back in 2011 that developing EVE expansions, Dust 514 and World of Darkness has "stretched our resources too thin."
CCP boss Hilmar Petursson told us this past June that the company still believes World of Darkness is the "ideal property"for CCP's next universe. And Petursson thinks the project will benefit from everything CCP's learned in recent years.
"...we've already done EVE, done Dust, done experimental things either in virtual reality or mobile. When it comes time to take World of Darkness to market, we should have learned a lot about how to make things work on a more diversified basis," he said.