Casual Connect Indie Prize winners revealed
Replay: VHS is Not Dead and Party Hard win the Best in Show awards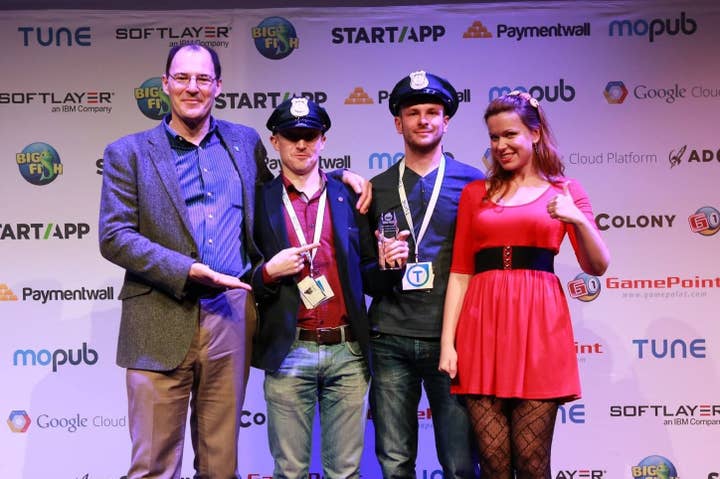 Neko Entertainment's Replay: VHS is Not Dead and Pinokl Games' Party Hard won the two most prestigious awards at Casual Connect Europe's Indie Prize Showcase.
Replay: VHS is Not Dead, a puzzle-platformer with time manipulation mechanics, took home the Audience Choice Award. But Casual Connect's panel of critics singled out Party Hard, an action title set entirely at a house party.
The winners of the awards were chosen from 120 finalists, and they shared prizes worth €500,000. The full list is below, with our sincere congratulations.
Best Art - Lumino City by State of Play Games
Best Audio - Amphora by Moondrop
Best Narrative - Herald by Wispfire
Best Game Design - LA Cops by Modern Dream
Most Promising Game in Development - Guild of Dungeoneering by Gambrinous
Best PC Game - Guns, Gore and Cannoli by Crazy Monkey Studios
Best Multiplayer Game - Move or Die by Those Awesome Guys
Best Mobile Game - First Strike HD by Blindflug Studios
Director's Choice Award - Shadow Puppeteer by Sarepta Studio
Best in Show: Critic's Choice Award - Party Hard by Pinokl Games
Best in Show: Audience Choice Award - Replay: VHS is Not Dead by Neko Entertainment