Capcom reorganization underway, Christian Svensson departs
Senior vp Christian Svensson said he's been "ready to go for quite some time" [UPDATE: Capcom blames console transition]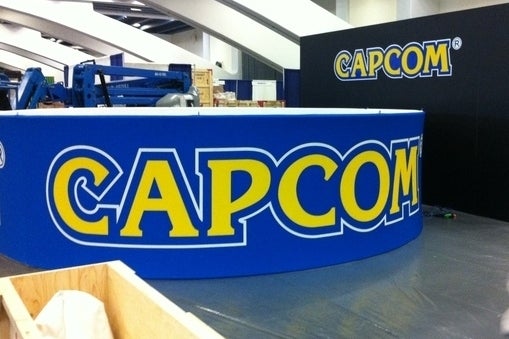 Update: Capcom has now confirmed the layoffs to GamesIndustry International, implying that the difficult transition to the next generation of consoles is a factor in the reorganization.
"Capcom today laid off several employees from the US office as part of an overall organizational restructure of the company. The transition to the new generation of hardware and changing industry landscape have required us to adapt our business to best meet our new goals," a spokesperson told us. "We sincerely thank each individual for their contributions and wish them well. We are unable to provide information on numbers."
Capcom is expected to report its first quarter earnings on July 31. In its last fiscal report, the company noted that annual sales had grown 15 percent but profits declined. Resident Evil 6 was highlighted for selling almost 5 million units (although the game itself was still considered a disappointment), but more important was the Wii U's performance and the return of growth in the Japanese market.
Original story:
Capcom senior vp Christian Svensson has revealed on his Facebook page that he's just left the Japanese publisher in the midst of a major reorganization for the company. Exact details about the restructuring and what layoffs may be involved are unknown at this point. We've contacted Capcom for more information.
Here's Svensson's post in full:
While it comes as something of a relief, today is bittersweet. After nearly eight years, it is my final day at Capcom.
This departure is not a bad thing for me and it's happening mostly because I'd suggested it during the early planning for today's reorg. While I wish the company the best of luck, Capcom is going in a different direction and the need for people at my level, relative to other areas, is lacking. Those who know me well, know that I've been ready to go for quite some time.
That said, I'm grateful for the opportunities Capcom has afforded me. I stayed as long as I did in large part for the potential I felt the company had (and still may have). But I also stayed for the people.
I've worked alongside extremely talented and passionate folks in nearly every office we have. There are far too many to name but I really want to thank them all for the time we spent in the trenches together. I have truly enjoyed working with each and every one of you and would jump at the chance to do so again in the future.
We tried some things that worked. We tried others that didn't. We fought fights that were worth fighting and even won a few. I'm proud of what we accomplished.
I've had the opportunity to interface with the best fans any company could ever hope to have. I know that I wasn't always able to deliver what they wanted, but I promise that I did my best to champion their needs and wants. So "thank you" to the fans who made my job rewarding, challenging, and, if nothing else, interesting.
But enough about the past. What's next?
In the near term, here's where I need your help. Sadly, I'm not the only one affected by the reorganization today. Over the next few days, I'll be gathering resumes from as many as I can and will be sending them out to my contacts around the industry to see if there's a "love connection" to be made.
At the same time, if your company is hiring in one of these areas, please let me know via FB message; doing so might save some time for all concerned.
As for my future, I've got a few interesting opportunities from a variety of sectors in the gaming market already lined up for consideration. About the only thing they have in common is that the level of authority will be more in-line with the levels of responsibility than I've had the last several years and they all have the potential to disrupt the gaming space in exciting ways.
That's all I'm willing to say for now. I'll have more news to share after decompressing for a couple weeks, seeing some family and playing some games. I still need to finish The Last of Us and thankfully, GTAV is just around the corner.