Capcom and Nintendo top Japanese charts
Nintendo DS sales see growth, Dragon's Dogma a debut hit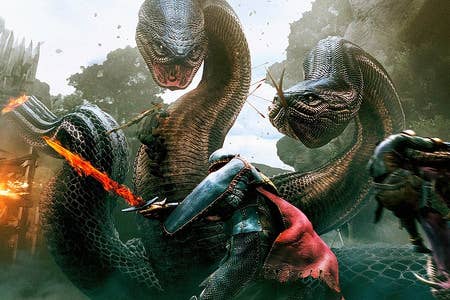 The Nintendo DS is still maintaining a heavy lead in the Japanese hardware charts, while Capcom scored a number one in software sales with Dragon's Dogma.
According to the Media Create figures for the week ending May 27 the top consoles all saw sales rise this week. The 3DS sales were up to 55,212 from 45,752, while PlayStation 3 sales were also up from 12,026 to 14,771 and PSP saw a modest jump from 10,652 last week to 6675.
PlayStation Vita, the newest console on the charts, stayed at fourth with 6675, and the Xbox 360 saw a significant rise in sales, from 825 to a more respectable 3069.
Nintendo 3DS (55,212)
Sony PlayStation 3 (14,771)
Sony PSP (10,617)
Sony PlayStation Vita (6675)
Nintendo Wii (6149)
Microsoft Xbox 360 (3069)
Sony PlayStation 2 (1027)
Nintendo DSi XL (628)
Nintendo DSi (431)
Meanwhile Capcom's 302,040 sales of fantasy epic Dragon's Dogma on PS3 made sure it went straight in at number one, ahead of MArio Tennis Open at 2 with 101,645 sales and Uta No Prince Sama Debut for PSP in at 61,376.
Fourth place was taken by the Xbox 360 version of Dragon's Dogma, with 29,024 sales.
Dragon's Dogma (Capcom, PS3): 302,040 - NEW
Mario Tennis Open (Nintendo, 3DS): 101,645 - NEW
Uta no Prince Sama Debut (Broccoli, PSP): 61,376 - NEW
Dragon's Dogma (Capcom, Xbox 360): 29,024 - NEW
Mario Party 9 (Nintendo, Wii): 20,820 (Life to date: 380,763)
The Idolm@ster: Gravure For You! Vol. 8 (Namco Bandai, PS3): 16,670 - NEW
Fire Emblem: Awakening (Nintendo, 3DS): 14,642 (391,345)
Jyuzaengi: Engetsu Sangokuden (Idea Factory, PSP): 11,627 - NEW
Monster Hunter Frontier Online Forward .4 Premium Package (Capcom, Xbox 360): 9893 - NEW
Super Mario 3D Land (Nintendo, 3DS): 9858 (1,595,096)