Candy Crush Soda Saga and Dragon Ball Z: Dokkan Battle hit $2b lifetime revenue
But Dragon Ball reached the milestone faster, according to Sensor Tower estimates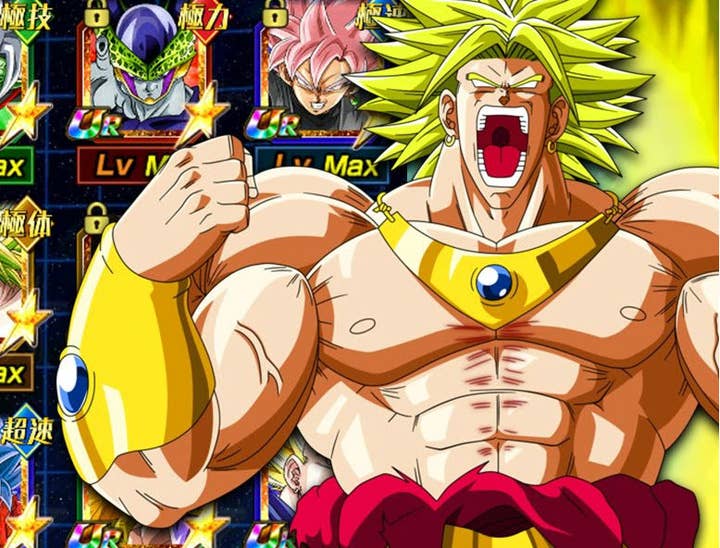 Dragon Ball Z: Dokkan Battle has reached $2 billion in lifetime revenue, according to Sensor Tower's data, more than a year faster than King's Candy Crush Soda Saga.
Despite Candy Crush being one of the biggest IPs to originate on mobile, Bandai Namco's game has reached the $2 billion revenue milestone from the App Store and Google Play in considerably less time.
Candy Crush Soda Saga was first available in mid-2014, according to Sensor Tower, and it has taken five years to reach $2 billion. The US contributed the majority of that total ($1.1 billion, or 55%), while its second biggest territory was the UK with just $135 million (7%).
By contrast, Dragon Ball Z: Dokkan Battle had less of a gap between its first and second biggest territories: Japan accounted for $1.2 billion (58%), but the US contributed $452 million (22%), and French players spent $112 million (6%).
A similar pattern was evident in downloads, with Dokkan Battle's two largest markets being historical big spenders on mobile: Japan, with 57 million installs (18%), and the US with 9 million installs (16%). Brazil, a less lucrative region, was third with 8 million downloads (15%)
Candy Crush Soda Saga's biggest market for downloads was the US with 68 million (17%), but its next major territory was India -- far from a big spender in global terms -- with 50 million (12%).
The tendency to be downloaded more often in regions with lower spending is evident in the average revenue per download for each title. With App Store users (24%), Candy Crush Soda Saga had an average of $17.31 per user on iPad, and $9.37 per user on iPhone. Google Play users represented 76% of users, and each spent an average of just $3.24.
Dragon Ball Z: Dokkan Battle, however, had an average revenue per user across the App Store and Google Play of around $35.
This has allowed Bandai Namco's game to reach $2 billion since April 2015, around a year faster than Candy Crush Soda Saga. Dokkan Battle has also gathered pace in that time, reaching its first billion in April 2018, and earning the next billion in the 19 months since.
According to Sensor Tower, Dokkan Battle had the two most lucrative months in its lifetime this year, earning a record $109 million in February, around the time the film Dragon Ball Super: Broly was rolling out worldwide, and $75 million in July, when a fourth anniversary event was staged in-game.
Last year, Dokkan Battle brought in a record $620 million in revenue, and it has already earned $566 million in 2019 so far.