Candy Crush Saga confectionary range launches
King expands reach of its free-to-play brand in UK stores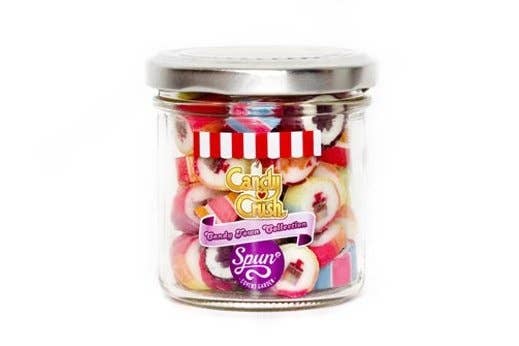 Not content with invading mobile devices, Facebook and Korean pop videos, King has launched a range of Candy Crush Saga confectionary at a small number of UK outlets.
The candy will start at £2.75 for a lollipop and will be available at Selfridges stores and through manufacturer Spun Candy.
"We're very excited to launch the first Candy Crush Saga confectionary range in the UK, offering fans of the game another way to get a taste of the fun," says Claes Kalborg, "licensing guru" at King.
"We're proud to be partnering with Spun Candy, a fantastic London-based concept confectioner that has cleverly transformed key themes of the game into a mouth-watering candy range."
In the past Spun Candy has created branded confectionary for fashion designer Lulu Guiness, Virgin Atlantic and Ted Baker.