Call of Duty, Watch Dogs lead holiday preorders - Analyst
Cowen and Company report based on Amazon data suggests Activision, Ubisoft franchises well-positioned for holiday success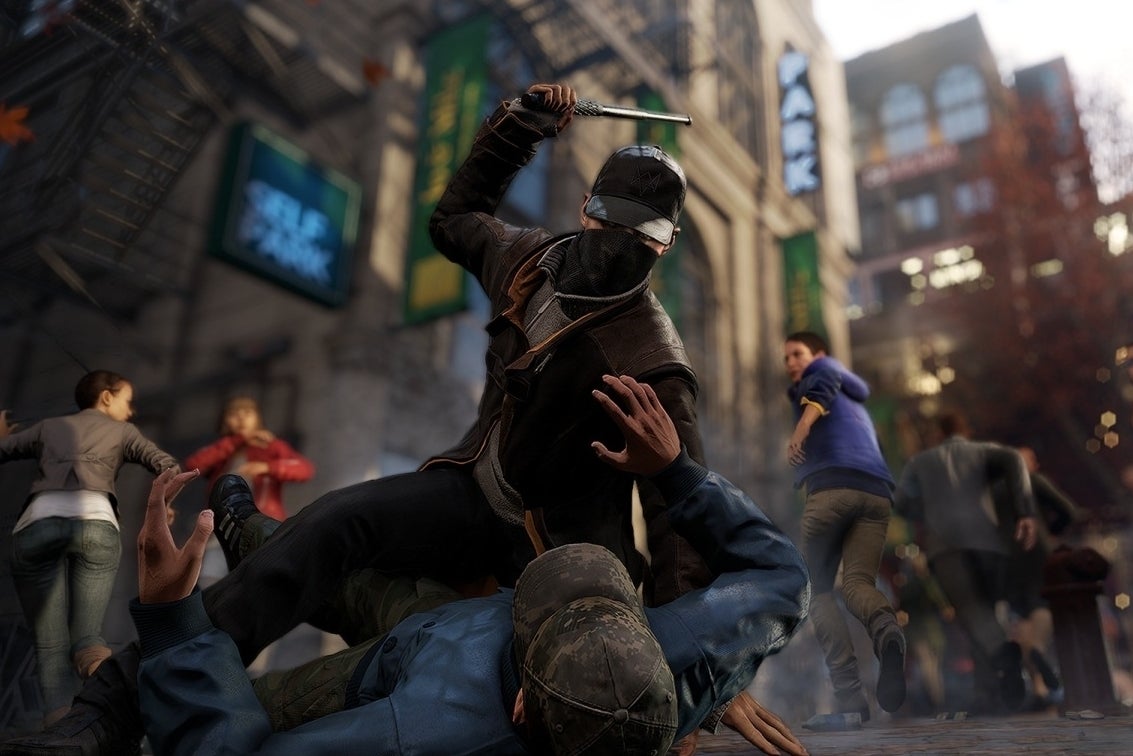 A new generation of consoles doesn't necessarily mean a new franchise will top the annual best-seller charts. Cowen and Company's Doug Creutz today released a report based on preorder numbers for some of the year's biggest titles, and it showed Call of Duty: Ghosts tracking ahead of all other major core game releases for the year, with new IP Watch Dogs the closest competitor.
The report described the firm's new "ordometer" preorder sales-tracking metric, which is intended to help predict how games will sell through the calendar year based on their preorder performance roughly 3-4 months before launch. The ordometer formula was designed using a regression analysis of the last five years' worth of actual NPD sales for major AAA releases in the August-December window against a number of variables, including Amazon's top-sellers data. Franchises like Madden, FIFA, and Skylanders were left off the list as Creutz said certain genres (including sports and kids games) have preorder curves very different from the normal AAA title.
Creutz noted that Ghosts is tracking behind last year's Call of Duty: Black Ops II (current figures have it selling about 73 percent of what Black Ops II did in its first holiday season), but still ahead of 2011's Modern Warfare 3. Ubisoft's Watch Dogs was next, estimated to sell a little under 70 percent of what Black Ops II did, followed by Grand Theft Auto V at just over 58 percent of last year's Activision shooter. Creutz said the GTA V number "almost certainly understates total preorders to-date, since we have only been tracking the Amazon data since E3 but GTA V was initially available for preorder all the way back in November 2012."
Other estimates have Assassin's Creed IV and Battlefield 4 tracking ahead of their predecessors, while Diablo III appears posed for a reasonable transition to consoles, with Creutz projecting 1.5 million copies sold this year. On the other hand, Take-Two's The Bureau: XCOM Declassified is launching next month but seems to have had difficulty generating preorders, with Creutz expecting it to move fewer than 250,000 copies by year's end.
As for next-gen preorders, the PlayStation 4 and Xbox One each had a trio of exclusives on Creutz's list, with Killzone Second Front comfortably ahead of the pack for Sony's console, and Dead Rising 3 the strongest exclusive on Microsoft's new system. When it came to multiplatform next-gen titles, the PlayStation 4 held an edge on every game but one. Next-gen Call of Duty: Ghosts preorders picked the Xbox One version 59 percent of the time, but Ubisoft's Watch Dogs and Assassin's Creed IV both tilted sharply in the opposite direction. Watch Dogs saw nearly 80 percent of preorders on PS4, with Assassin's Creed IV's next-gen preorders falling to Sony's system 71 percent of the time.
"One of the conclusions we have come to is that the importance of review scores is actually vastly overstated, at least as far as a predictive measure of sales," Creutz said, adding "We believe that core gamers are actually well able to determine likely high (and low) quality games before launch due to the enormous amount of pre-launch press coverage and promotion that AAA titles receive, and that preorders are thus actually fairly predictive of a game's quality."
Creutz said every now and then a publisher manages to goose preorders on a game that winds up being subpar quality, but adds, "we have never seen an eventual hit game preorder weakly but then get bailed out by a high Metacritic score. Bad preorders equal bad sales, pretty much always, in our view."