Call of Duty: Vanguard | Critical Consensus
Sledgehammer's latest deemed entertaining, but a "stop gap" between bigger Call of Duty titles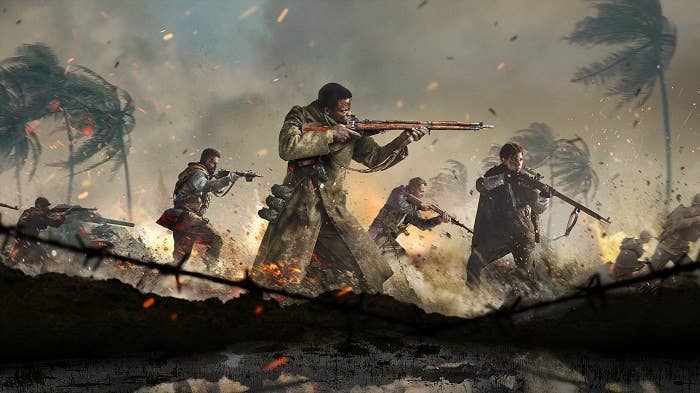 Friday saw the release of Sledgehammer Games' Call of Duty: Vanguard, and the critical reception was generally positive.
Vanguard is the newest installment of the long-running first-person shooter franchise. For this title, players will take part in a World War II-focused campaign. Missions depict the stories of various soldiers in conflicts in the Pacific, the Western and Eastern Fronts, as well as the North African campaign.
The critical response has been good with degrees of favorability depending on the platform. Currently the game has a Metacritic average of 81 on PC and 76 for the PlayStation 5 version of the title.
"There aren't many surprises to be found if you've already played Modern Warfare or Black Ops - Cold War, but if I were to recommend just one of the three, it would unquestionably be Vanguard," said PCGamesN's Ian Boudreau in his 8/10 review.
Kevin Dunsmore of Hardcore Gamer agreed with his 4/5 review: "Despite stumbling with the campaign, however, Call of Duty: Vanguard nails the Call of Duty experience everywhere else thanks to its stellar multiplayer and fun Zombies. Sledgehammer may have finally found their niche in the Call of Duty franchise."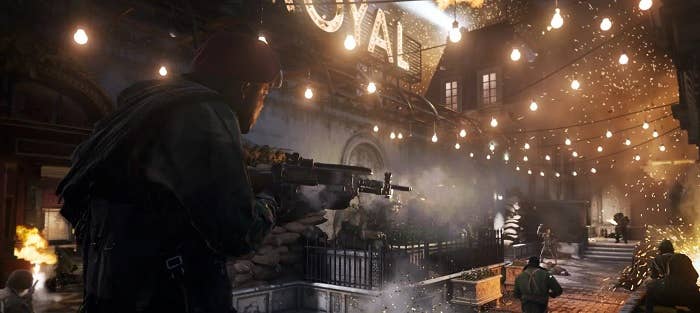 Critics found the game's campaign to be entertaining compared to other titles but it was still a low point.
Specifically, Gamespot's Phil Hornshaw noted in his 7/10 review that if players didn't play through mission as they are meant to, they would see the narrative's scripted encounters hiccups.
"I turned a mounted machine gun on enemies clamoring toward my squad's position, only for them to immediately respawn in the exact same places--indicating that I was not, in fact, supposed to be seriously trying to fight off the attack. In another, Arthur escaped into a cellar to evade Nazi troops, and despite the door they chased him through being wide open, those troops just... didn't bother following him." he said.
Dunsmore's notes that the campaign doesn't seem to have enough time to properly present the amount of story it would like.
"The campaign's most significant flaw isn't its scope, the developer's passion for World War II or the interesting representation of history, but rather that it spreads itself too thin during its 4-5 hour runtime," said Dunsmore.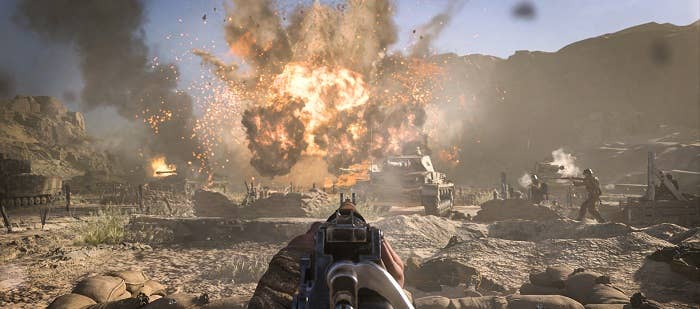 Critics largely felt that Vanguard's multiplayer mode is enjoyable despite how familiar it feels for franchises regulars.
"A lot of Vanguard's multiplayer offerings feel like the usual Call of Duty fare, so if you already like what you've been playing in Modern Warfare or Black Ops Cold War, you'll probably like this," Hornshaw said.
"Though the tweaks aren't all necessarily huge, they're solid adjustments that bring new variety to the series overall."
Boudreau agreed, saying "Most of the complex scaffolding surrounding multiplayer will be instantly familiar to anyone who's played the latest Modern Warfare or Black Ops - Cold War. There's the usual array of unlockable assault rifles, SMGs, light machine guns, sniper rifles, and DMRs, with some oddities thrown into the mix to keep things interesting."
Wesley Yin-Poole of Eurogamer said in the website's review that when compared to other titles among the franchise, Vanguard feels like a stop gap.
"Developer Sledgehammer Games finds itself sandwiched in-between the mega sub-brands that are Modern Warfare and Black Ops, and has produced fun filler for fans to be getting on with. There's nothing wrong or bad or off-putting in this return to World War 2, but Vanguard does nothing exceptionally."
He adds that the overall the experience is fun but it doesn't leave a lasting impression.
"It's all a bit flat, isn't it? That's how I'd describe the majority of my time with Call of Duty: Vanguard. I enjoy playing it, but it rarely impresses me. It feels like a game that could have been much more. With more development time? Perhaps."
Offering a different opinion, Michael Goroff of EGM said in his 3/5 review, "I imagine that it's a challenge to drum up excitement every year for a new Call of Duty title..."
"If you view Vanguard as an expansion to the Call of Duty platform, it does its job.
"But as a standalone title, Vanguard feels haunted by the ghost of the series' past, when Call of Duty used to create compelling World War II games."
Jordan Middler's 3/5 review for VGC offered a good summary of the game that critics would likely agree with.
"Call of Duty Vanguard feels like a solid step-up from Black Ops - Cold War, but falls short of the benchmark that was Modern Warfare 2019. Together, Vanguard's three pillars make for a game that we're frankly surprised is as cohesive and enjoyable as it is," Middler explained.