Call of Duty tops list of familiar names in UK chart
PS4 version contributes significantly thanks to early release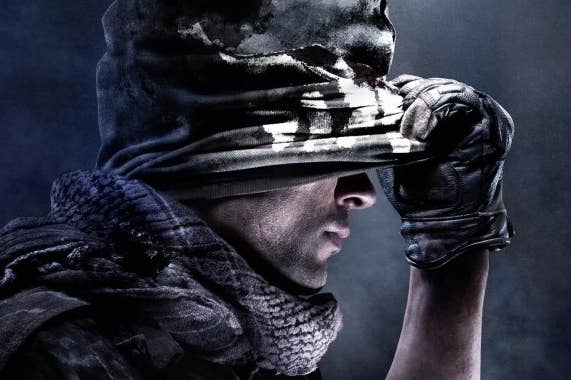 Call of Duty: Ghosts has taken the UK's top spot this week, thanks in part to a contribution from the PS4, despite the fact that the console won't be released in the territory for another 18 days.
Rival FPS Battlefield 4 maintains its grip on second place, as last week's number one, Assassin's Creed 4, slips down to third. Rounding out the top five are two more of the industry's golden franchises: FIFA and Grand Theft Auto.
Call of Duty aside, the only other new entry to this week's chart is Professor Layton's latest, coming in at 13.
01 Call of Duty: Ghosts
02 Battlefield 4
03 Assassin's Creed IV: Black Flag
04 FIFA 14
05 Grand Theft Auto V
06 Batman Arkham Origins
07 WWE 2K14
08 Minecraft Xbox 360 Edition
09 Football Manager 2014
10 Skylanders Swapforce
11 Just Dance 2014
12 Disney Infinity
13 Professor Layton and the Azran Legacy
14 Pokemon X
15 Pokemon Y
16 Tomb Raider
17 Saints Row IV
18 LEGO Batman 2: DC Superheroes
19 F1 2013
20 Animal Crossing: New Leaf