Call of Duty tops declining US software market
NPD report shows drop in both hardware and software sales, GTA V makes the top five for third consecutive January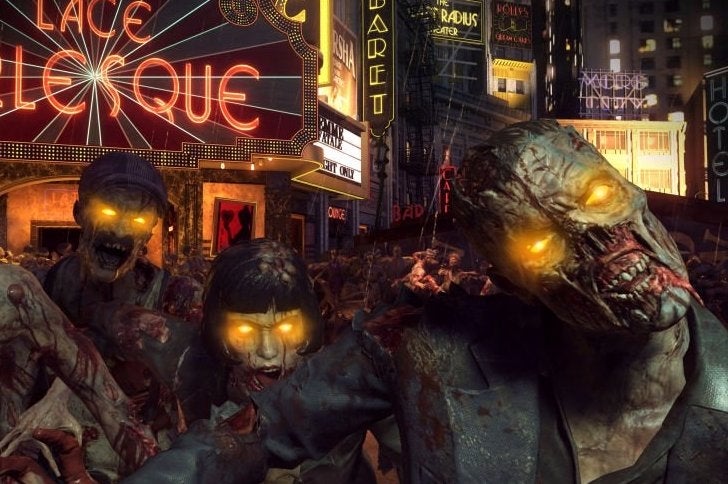 Call of Duty was the best-selling game in the US in January, according to data from NPD, though the software market declined by 10 per cent due to a lack of major new releases.
Software sales in January amounted to $212.7 million, down from $235.6 million a year ago. NPD noted that the absence of a breakout hit like Warner Bros. Interactive's Dying Light, released in January 2015, which generated 239 per cent more unit sales than last month's most successful launch, Lego Marvel Avengers. In terms of dollars earned, the product launches of January 2016 were 51 per cent behind the prior year.
That much was evident in the software chart, with Lego Marvel Avengers placing ninth overall. When Dying Light was released in 2015 it not only topped the chart, it had the best first month sales of any survival-horror game since NPD started keeping records. Grand Theft Auto V was the second best-selling game of the month, the third consecutive January that Rockstar's hugely popular game has been in the top five.
Sony claimed victory for the PlayStation 4 in the Hardware market, but sales declined 15 per cent overall to $157 million. Price reductions on eighth generation consoles were a key factor in that decline: NPD noted that unit sales were "relatively flat," but dollar sales fell by 8 per cent as the retail prices of the PS4 and Xbox One were slashed. There was also an 81 per cent drop in seventh generation hardware sales and a 21 per cent drop in portable hardware.
Eighth generation consoles now represent 96 per cent of the US hardware market, up from 84 per cent in January 2015.
The only part of the overall market that increased was Accessories, which rose 14 per cent to $235.5 million. Point cards had a particularly strong January; indeed, the best ever January, beating the previous high-point in January 2014 by 6 per cent.
Overall, the US games market declined by 4 per cent year-on-year, falling from $627.6 million to $605.2 million. The software chart is included below:
1. Call of Duty: Black Ops III
2. Grand Theft Auto V
3. NBA 2K16
4. Star Wars Battlefront
5. Fallout 4
6. Minecraft
7. Rainbow Six: Siege
8. Madden NFL 16
9. Lego Marvel Avengers
10. FIFA 16