Call Of Duty stays top of UK charts
While Sony's racer Gran Turismo 6 debuts at 8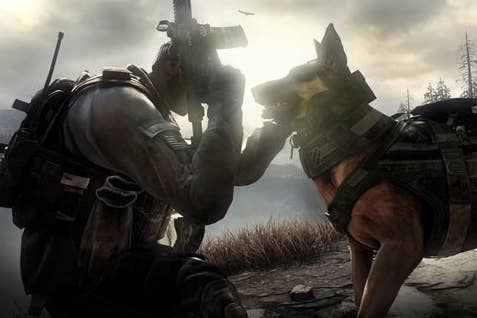 It seems even the horsepower of Gran Turismo 6's sports cars weren't enough to propel it to the top of the UK software charts, which this week sees Call Of Duty: Ghosts retain the number one.
In fact Gran Turismo 6, the only new entry on the chart, only managed to debut at 8 no doubt due to combination of its exclusivity to PlayStation 3 and the competition from next-generation titles. Its predecessor, Gran Turismo 5, saw five times the amount of week one sales when it entered the charts three years ago.
WWE 2K14 made a surprise re-entry back at 14 thanks to retailer promotions, including a heavily advertised half price offer at GAME.
UKIE Games Charts courtesy of GfK Chart-Track
| Last Week | This Week | Title |
| --- | --- | --- |
| 1 | 1 | Call Of Duty: Ghosts |
| 2 | 2 | FIFA 14 |
| 3 | 3 | Battlefield 4 |
| 5 | 4 | Assassin's CreedIV: Black Flag |
| 7 | 5 | Grand Theft Auto V |
| 6 | 6 | LEGO Marvel Super Heroes |
| 9 | 7 | Just Dance 2014 |
| New entry | 8 | Gran Turismo 6 |
| 4 | 9 | Killzone Shadowfall |
| 10 | 10 | Batman: Arkham Origins |
| 8 | 11 | Need For Speed: Rivals |
| 11 | 12 | Skylanders Swap Force |
| 12 | 13 | Minecraft: Xbox 360 Edition |
| Re-entry | 14 | WWE 2K14 |
| 16 | 15 | Disney Infinity |
| 19 | 16 | Tomb Raider |
| 20 | 17 | Football Manager 2014 |
| 13 | 18 | Knack |
| 17 | 19 | The Legend Of Zelda: Link Betweeen Worlds |
| 14 | 20 | Super Mario 3D World |