Call of Duty: Ghosts headed for next gen
Activision confirms current-gen versions of shooter for Nov. 5 launch, first look set for Microsoft's new Xbox unveiling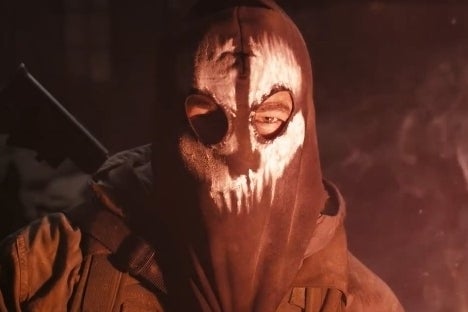 When the new systems from Microsoft and Sony launch, expect Call of Duty to be there. Activision today announced that this year's iteration of the first-person shooter series, Call of Duty: Ghost, would also mark "the next generation" for the franchise.
While the game will sport a new engine and story, it will apparently continue some of the franchise's staples, such as a close association with Microsoft. Downloadable content for previous Call of Duty games debuted first on Xbox 360, and Activision has confirmed it will give gamers their first look at Call of Duty: Ghost during Microsoft's unveiling of the next-gen Xbox console later this month. Microsoft president of interactive entertainment Don Mattrick underscored that connection in Activision's announcement for Ghosts, saying Call of Duty has "firmly established its home on the Xbox 360 with the game's largest and most engaged community."
The Microsoft event, titled "The Next Generation Revealed," will take place at 10 a.m. Pacific on May 21. Mattrick is expected to lead the presentation, which will be streamed live on Xbox.com and Xbox Live, and will also air on Spike TV.
Call of Duty: Ghosts will launch November 5 on the Xbox 360, PlayStation 3, and PC. Beyond that, Activision only said that it would be available on next-generation platforms as well.