Call of Duty franchise is "review-proof"
Low critic scores won't harm sales, but Titanfall and Destiny may pose threat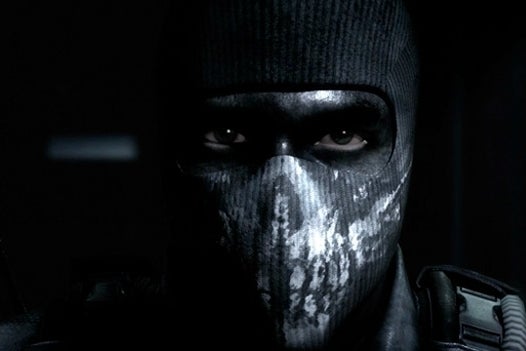 Media reviews of the Call of Duty franchise have no impact on sales of the games, as critics become bored of analysing the latest in Activision's yearly first-person shooter release.
That's according to Doug Creutz of Cowen & Company, who notes that while Metacritic scores for Call of Duty: Ghosts are hovering around the 74 per cent mark they come too late to influence pre-orders and pre-sales figures.
"We think CoD has become such an embedded franchise that it is somewhat review-proof," he said. "We think of CoD as being like EA's Madden NFL, which continues to sell similar unit numbers year in and year out, regardless of reviews; Madden's Metacritic has ranged as low as 78 in recent years.
"Given that CoD changes only incrementally from year to year, we think reviewers have become increasingly less likely to give very high review scores due to a certain degree of ennui with the franchise."
He also suggested that Call of Duty's main competitor - EA's Battlefield 4 - "didn't exactly cover itself in glory" with an average Metacritic score of 80 per cent on Xbox 360, but again, reviews are unlikely to impact sales.
The biggest threat to Call of Duty and Battlefield's dominance is likely to come from new IP next year, with Titanfall and Destiny pretenders to the throne.
"Our concern lies more with next year, when Call of Duty will face competition from several new next-gen shooters, including EA's Titanfall and Activision's own Destiny," said the analyst.
"To the degree that Call of Duty may become a bit of a 'been there done that' experience for gamers, we think it is vulnerable to losing share as new product enters the market; even if a lot of that share goes to Destiny, as a third party title it will carry a lower margin for ATVI, and we think bullish 2014 EPS estimates assume Destiny will be more incremental than cannibalistic."