Call of Duty Elite gains momentum with over 670k clans and nearly 2m mobile downloads
DLC plans are getting a boost as well from 20 to 24 pieces this year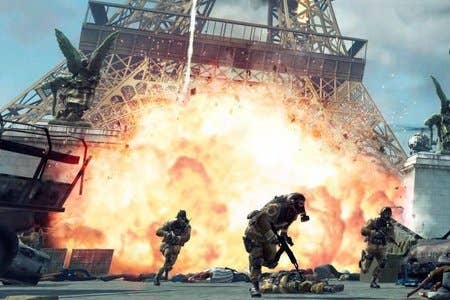 Call of Duty Elite is an "evolving" platform, Activision executives said during a presentation last week at GDC. We're now allowed to tell you about some of the stats they shared with us, which shines a spotlight on the growing interest from gamers in the online service.
Elite's big draw with hardcore Call of Duty players has been clans and clan operations. There have been over 670,000 clans formed in Elite so far, and 26,000 clans participated in the first clan operation, while over 200,000 players enlisted for the first (three-hour) operation.
Activision is also running "100K" days each month to give away $100,000 in prizes to winners of competitions. Some of the prizes will be simple swag, but others are huge like Jeeps, ATVs, and scuba diving trips. It's a nice way to engage the community and promote competition. Activision said that it's seeing "tremendous interest from the community" and a "great level of engagement."
This is really where the company envisions Call of Duty Elite 2.0, so to speak, as the longer-term plan is to take the level of integration even higher than what's been present in Modern Warfare 3. Activision said it's "getting the most traction" with Elite features that do engage the community.
Additionally, Elite subscribers (who automatically get all DLC) will be pleased to hear that Activision is bumping up this year's DLC from 20 pieces of content to 24. And the company stressed that it's "going after innovative ides" and not just issuing map packs.
On the mobile side of things, Elite is now approaching 2 million downloads of the app on iOS and Android, and a tablet app for Elite is still in the works.
GamesIndustry International spoke with Jamie Berger, VP COD Digital at Activision, so we'll have more on Elite soon. Stay tuned.