Call of Duty dominates an awful 2012 for US retail
December totals and the industry for all of 2012 fell by 22% as hardware led the decline, falling 27%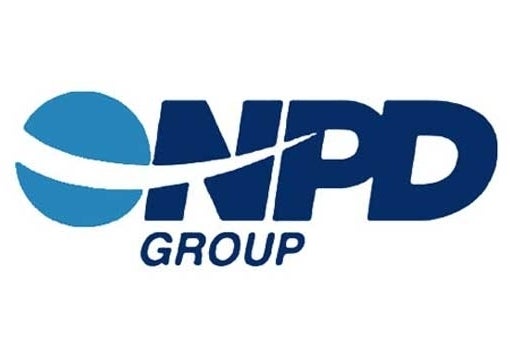 The holiday season has come and gone, we've started a new year, and now we can look back at 2012. The NPD Group has just released its final monthly retail sales report and provided the totals for last year. There's no way to pretty up this car wreck. December saw total industry sales at retail drop by 22 percent, and all of 2012 was also down 22 percent at US retail. Industry sales in December came to $3.21 billion, bringing 2012's haul to $13.26 billion (compared to 2011's almost $17 billion).
Video game hardware was down 20 percent in December, totaling $1.07 billion and down 27 percent for the year, totaling $4.04 billion. Software in December (including PC) fell 27 percent to $1.58 billion while the annual total dipped 22 percent to $7.09 billion. Accessories also fell 8 percent for the year, totaling $2.51 billion.
As usual, NPD reminded us that their numbers for December at retail represent roughly 50 percent of the total consumer spend. When factoring in digital, used, rentals, etc., the total climbs to around $4.1 billion. It's also worth noting that as more and more console gamers look to digital content, point cards fared extremely well. "2012 was also the best year for point card and subscription card sales as gamers sought digital content on Xbox Live, PlayStation Network, and Nintendo's eShop. Games like Journey and Minecraft broke records for number of games downloaded," said NPD industry analyst Liam Callahan.
Callahan believes December 2012 should be compared to 2005 when the previous console generation kicked off. "An apt historical comparison for this this month is December 2005, which was the first December of the previous console generation. As a testament to how much the retail market has grown, overall physical dollar sales in December 2012 are up 10% when compared to December 2005," he commented.
Callahan also noted that the industry continues to be totally hits-driven and that 2012 also suffered from a dearth of new IP.
"In December 2012, positive trending for many annualized franchises like Call of Duty, Skylanders, Assassin's Creed, and FIFA, points to consumers' increased spending on hits, but that middle-tier games as well as catalog titles are suffering. This is evident in examining the share of December dollar sales that the top ten titles generated, which was 46 percent in December 2012, up 12 percentage points from last December," he said.
"A major culprit in the decline in retail sales in 2012 was the lack of new releases with 29 percent less SKUs across consoles, portables, and PCs. However, the SKUs that were released generated 8% more units per SKU and 11% more dollars per SKU."
Looking at the software charts for December and the full year, we can see that Call of Duty dominated, as Black Ops II took first place both in December and for all of 2012. Not only that, but Modern Warfare 3 also managed to make an appearance as the eighth best-selling game of 2012. Other games that were very strong performers included Halo 4, Assassin's Creed III, Just Dance 4 and Madden NFL 13.
Here are the charts for December and 2012: