Call of Duty: Black Ops III tops in consumer interest - Nielsen
Nielsen Game Rank shows Activision's newest shooter ahead of other multiplatform games this holiday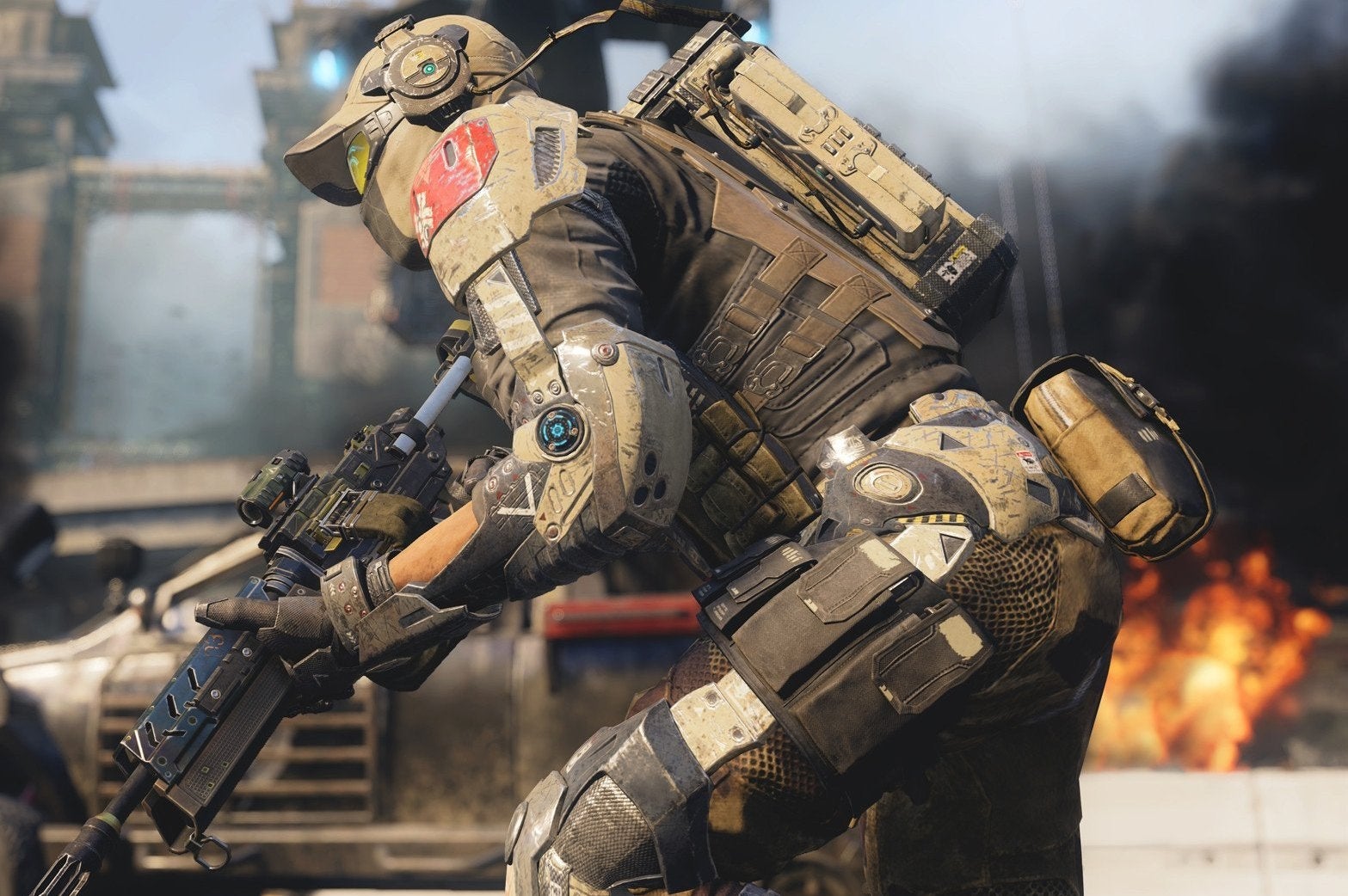 The days are getting shorter, the temperatures cooler, and that means it's nearly time for the holiday shopping season to commence. Predicting which blockbuster game will top the charts in Q4 isn't always easy, but Nielsen's latest consumer awareness and purchase interest data does point in a predictable direction: Call of Duty. Nielsen Game Rank reveals that Black Ops III is the most anticipated multiplatform title, ahead of Bethesda's Fallout 4 and Ubisoft's Assassin's Creed: Syndicate.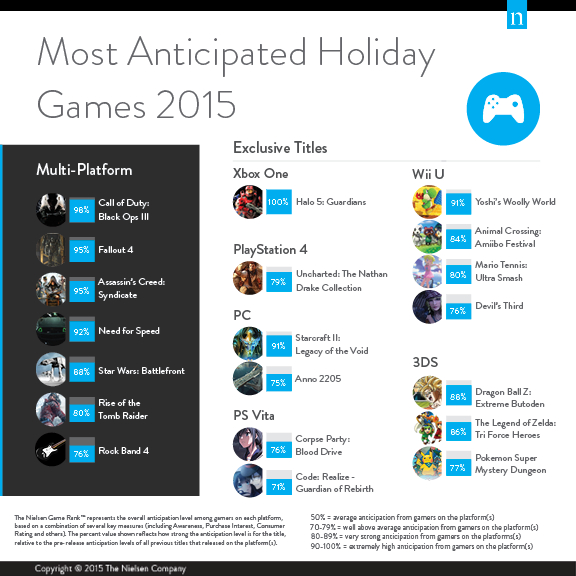 Nielsen's data comes from a survey of more than 4,800 gamers age 7 to 54 between August and September. On an individual platform basis, Halo 5 leads exclusives on the Xbox One while Uncharted: The Nathan Drake Collection is the most sought after exclusive on Sony's PS4. While Nintendo's two platforms don't have many multiplatform AAA games, Nintendo's first-party exclusives should still do well as always, Nielsen noted.
"[Nintendo] has a surplus of high-profile exclusives, with a total of seven highly anticipated games on Wii U or 3DS due out in the coming months. U.S. gamers are keen to jump into Yoshi's Woolly World (91 percent) on Wii U after the publisher released the title in the U.K. earlier this year, and the combination of Animal Crossing and Amiibo is generating a great deal of excitement among many Wii U gamers for Animal Crossing: Amiibo Festival (84 percent)," the company said.
"Nintendo's console will also see exclusive releases of Mario Tennis: Ultra Smash (80 percent) and a relatively rare M-rated exclusive with the new action title Devil's Third (76 percent). Gamers on the 3DS are looking forward to The Legend of Zelda: Tri Force Heroes (86 percent) and Pokémon Super Mystery Dungeon (77 percent), new titles that build on two of Nintendo's biggest franchises. The 3DS will also welcome a third-party exclusive that gamers are enthusiastic for; fighting game Dragon Ball Z: Extreme Butoden (88 percent) from Bandai Namco."