Bungie grabs Beatles legend Paul McCartney for music composition
McCartney working alongside former Halo studio on writing music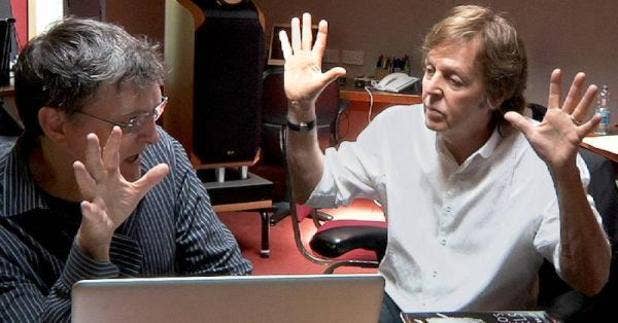 The Destiny franchise from Bungie has been under wraps for well over a year now, but news is starting to come out about what the series hopes to accomplish. One thing many gamers are not worried about, perhaps, is the music composition. Already with a stellar record behind him, Marty O'Donnell is now getting a huge lift from one of the biggest names in music, Paul McCartney.
Perhaps out of the blue, Paul McCartney took to his Twitter account, saying that he was "really excited to be working on writing music with @Bungie, the studio that made Halo."
He even added a picture of himself alongside the Halo composer, where the two are collaborating on the intensely secretive Destiny project.
This is not McCartney's first foray into gaming, as he previously worked on The Beatles: Rock Band, in which he had a hand in shaping the style and substance of the game. While he expresses that he does not actually play games, he does support the need for games to help expand musical horizons for people around the globe.
[via GameSpot]