Broadband speed holding industry back, says Eidos head
Ian Livingstone says latency, download times hampering transition to games-as-a-service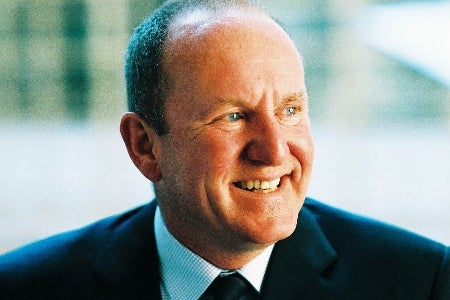 As the gaming industry increasingly goes online for distribution as well as gameplay, the ability of telecom networks to handle the demands placed on them becomes more and more crucial. Eidos president Ian Livingstone said as much at the Broadband World Forum in Amsterdam this week, according to Total Telecom.
″What we need is super-speed broadband," Livingstone told the telecom operators in attendance, adding, ″You're kind of holding us back in many respects.″
Livingstone said that as games move from individually purchased products to ongoing services, they require more from the broadband networks they use. Playing online games requires reliable connections with latency below 40 milliseconds for a good experience. Additionally, the ballooning file sizes of games mean they take longer to download, another impediment to a good user experience. He encouraged telecoms to borrow an idea from the designers of London's 1860s sewer system, who built it to handle six times the capacity needed at the time.
″The message is: build bigger pipes and we'll try not to fill them,″ Livingstone said. ″ISPs, please do not rest on your laurels.″