BrightLocker intros "crowdpublishing" platform
Company will make games out of user-submitted ideas, claims all funded projects will make it to release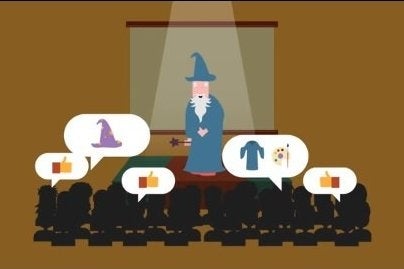 Austin-based BrightLocker today announced its new eponymous "crowdpublishing" platform that will give users with no development experience a chance to see their ideas turned into finished games.
The BrightLocker process begins with users submitting ideas to the platform. Ideas which receive the most support from the community go to a crowdfunding phase and may be turned into games by professional developers. The process also includes a layer of gamification such that users who help raise funds and interact with the development process can receive a variety of rewards, from credit in the finished game to achievements on the site to actual money.
"In the traditional crowdfunding model for videogames, consumers play the role of a pay-and-pray bystander, often backing games that never get made," BrightLocker CEO and co-founder Ruben Cortez said in announcing the program. "BrightLocker will ensure that every game that gets funded actually gets made and published."
When GamesIndustry.biz asked how exactly the company could ensure that, Cortez responded, "BrightLocker invests its own money in games the crowd help it select. We provide production management oversight, ensure milestone deliveries, provide central tech development, and even game development directly. All this investment means BrightLocker is committing itself to build and ship games built using its platform."
The company said creators would be attracted to work on BrightLocker projects because the platform "allows developers to work on games 'pre-approved' by gamers, reducing user acquisition cost and making development more efficient, dramatically increasing a title's chances of being a hit product."
BrightLocker's executive team has previous experience in gaming, particularly with MMOs. Cortez spent more than a dozen years at EA operations like Origin Systems and BioWare Austin, while fellow co-founders CTO Mark Rizzo and VP of product design and platform Eric Schmitter both have had stints at Sony Online Entertainment and Trion Worlds.
BrightLocker begins its closed beta test next month, with a live launch expected early next year.