Brendan Sinclair joins GamesIndustry International
Veteran journalist will bolster the US team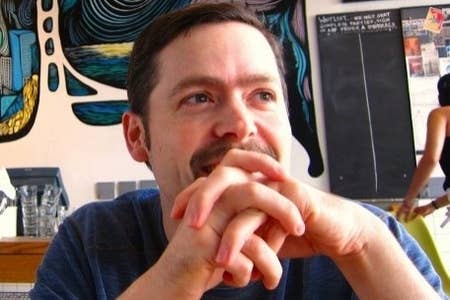 GamesIndustry International is pleased to announce the latest addition to our US team. After seven years of tracking down news for CBS-owned consumer games site GameSpot, Brendan Sinclair is joining the editorial team led by James Brightman in New York.
Brendan will be working from Toronto, leveraging the growing development scene in Ontario, Canada, to further bolster GamesIndustry International's already robust news and feature coverage.
Brendan joins GamesIndustry International during a time of amazing growth for the number one games trade publication. Since relaunching back during the Game Developers Conference, GamesIndustry International's audience has grown substantially, reaching a high watermark over the summer of well over 1 million visits.
"I'm excited to join the talented team at GamesIndustry International. The business of games is going through a period of tremendous upheaval, and there's no site better positioned to cover it from all angles," Sinclair commented.
"I'm ecstatic that Brendan has chosen to join GamesIndustry International. His ability to sniff out exclusive news scoops and track down the big stories will be a huge asset for the website as we continue to grow our brand on a global scale," said US editor James Brightman.
Brendan officially starts today, September 10, and game companies are encouraged to reach out to him at brendan.sinclair@gamesindustry.biz.