Boomlagoon founder goes indie
Tuomas Erikoinen's Part-Time Monkey is exploring premium pricing on mobile with its next project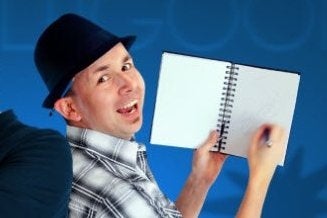 Boomlagoon founder Tuomas Erikoinen has struck out on his own as an indie, opening up to the possibilities of the premium sales model in the process.
Erikoinen started Boomlagoon in April 2012, following six prosperous years as an artist at Rovio. Initially positioned as a HTML5 studio, the company ultimately pivoted towards character-based mobile games when it secured $3.6 million in funding in May last year.
Erikoinen, who was also Boomlagoon's CCO, stepped away from his duties last month, and has now revealed that his new project: Part-Time Monkey, a solo endeavour that seems to be an attempt to gain better understanding of the mobile market.
According to information released via Erikoinen's personal blog, Part-Time Monkey will not be beholden to any specific genre, business model or demographic. However, it will prioritise content and gameplay over the metagame.
Part-Time Monkey has already released its first game, Tim - The Unsatisfied Artist, which Erikoinen explained is more of an experiment than a serious attempt at earning revenue. Indeed, the game's development took less than two weeks.
"I'm not anticipating to get loads of users or moneys with this game, as [my] pure intention is to get familiar with the process so I can better adjust myself in the upcoming projects," he said.
Part-Time Monkey's next project, and its first real attempt to find success, will be released under the premium model; a significant departure for Erikoinen, who only worked on free-to-play games during his time with Boomlagoon.
According to Venturebeat, Boomlagoon operates in much the same way now as before Erikoinen's departure: Antti Sten is the CEO, Ilkka Hallila the CTO, and Olli Laesvirta the CPO.