Bobby Kotick urges US companies to hire veterans
Activision-Blizzard CEO asks private enterprise to meet the challenge presented by returning vets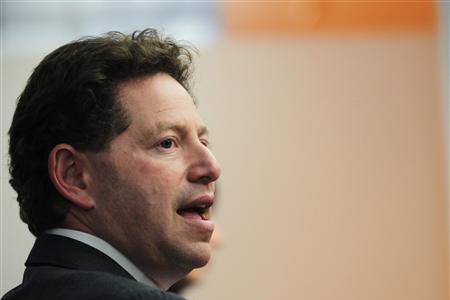 Activision-Blizzard CEO Bobby Kotick has issued a plea to American companies to improve their employment rates for returning veterans.
In an editorial published by the Huffington Post, Kotick reacts to a report from the Bureau of Labour Statistics, which puts unemployment among veterans of post-9/11 conflicts at 12.1 per cent - significantly higher than the national average of 8.3 per cent.
The most seriously affected demographic is males aged 18 to 24, which has an unemployment rate of 29.1 per cent, versus a national average of 17.6 per cent.
"While the Federal Government is trying its best, there is one school of thought that says it's not a public policy issue in the first place," Kotick states. "It's private enterprise that can create jobs and fill them. It's business that can train people and make them productive tax-payers."
Despite the ambiguous politics of the wars in Iraq and Afghanistan, Kotick believes that returning veterans won't be greeted with the scorn that Vietnam veterans faced, and he praises the work of the "dozens" of non-profit organisations already helping vets find work.
"The model is simple. The impact is real. Imagine if thousands of U.S. companies got involved. Our returning vets are a huge untapped asset for commerce," Kotick continues.
"Our troops are home. It's time for American business to replace the yellow ribbons with help wanted signs."
Kotick is co-chairman of the Call of Duty Endowment, which donates a share of the market-leading series' revenue to help veterans find jobs. According to IRS documents obtained by Vox Games, the endowment gave more than a million dollars in the 12-month period ending June 30 2011 - a year-on-year increase of 480 per cent.
Activision-Blizzard has also announced the appointment of a new co-chairman for the endowment: General James L. Jones USMC, a former US national security advisor with more than 40 years of experience.