Boing Boing relaunches Offworld
Leigh Alexander and Laura Hudson to lead site for women and minorities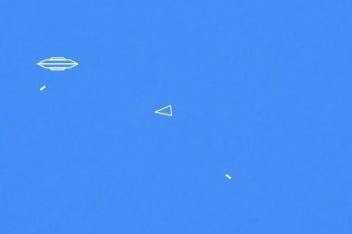 Boing Boing's gaming brand Offworld is being reborn as a safe place for women and minorities to discuss and explore games, and will go live on March 9.
Leigh Alexander has left Gamasutra to become the site's editor-in-chief, and she'll be supported by Laura Hudson who will take the role of senior editor.
My Twitter is currently so rammed as to be unmanageable, but thanks for all the love and support for Offworld. More very soon <3

— 🌏🔎Leigh Alexander 🐬💿✨ (@leighalexander) March 6, 2015
"Offworld is a place for curious and playful grown-ups, where we can enjoy the endless possibilities of the 21st century's greatest art form. We're here to express our love of exploring new worlds, to talk to their creators, to share our discoveries, and imagine new frontiers to play in together," the site states.
"This will be an unequivocal home for women and minorities, whose voices will form most of the work published here. We're central to the growth and development of this warm, brilliant, expressive medium."
Offworld was founded by current IGF chairman Brandon Boyer in November 2008 but merged with Boing Boing around 2010.
The new about Offworld was announced during an exceptionally emotional #1reasontobe panel at this year's GDC.