BMW partners with Eutechnyx
Players can test out BMW 1 Series M Coupé in free-to-play game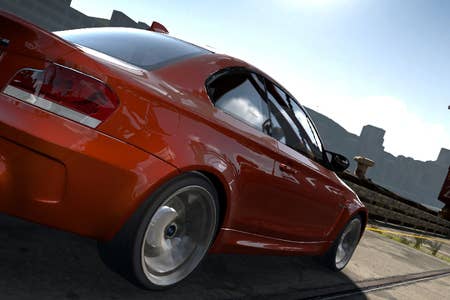 German car manufacturer BMW has marked a new collaboration with Eutechnyx by including its limited edition 1 Series M Coupé in a specially built introduction for Eutechnyx's free-to-play game Auto Club Revolution.
"Our customers are tech-savvy and love to be able to put their dream car together the way they want," said BMW's Andreas-Christoph Hofmann.
"Auto Club Revolution allows us to make our models accessible to a large number of car enthusiasts. It was extremely important to us that our models be portrayed realistically. In Eutechnyx we found a partner who shares our high quality standards - and we worked well together right from the start."
BMW designers collaborated with the Eutechnyx team to create the BMW Experience, featuring a special Victoria Harbour track just for the car. BMW fans are invited to download a special app from the official site, and complete a number of challenges.
"It is always a real challenge to render a vehicle's distinctive handling accurately in a game - generating the models from CAD data is just not enough," said ACR team lead Doug Wolff.
"To reproduce the handling of the BMW 1 Series M Coupé in ACR in an authentic manner, we first took it out on the real racetrack. That is the only way to know exactly how the car corners, for example."
Auto Club Revolution already boasts licenses from 50 car manufacturers and 150 parts manufacturers. The free-to-play title launched in open beta on March 29.