BlizzCon returns November 8-9
Blizzard Entertainment fan fest once again set for Anaheim Convention Center after taking 2012 off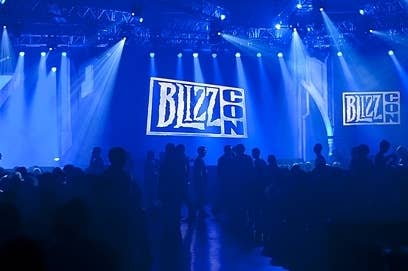 After being mothballed for 2012, BlizzCon is coming back later this year. Blizzard Entertainment today announced that the previously annual fan festival will take place November 8-9 at the Anaheim Convention Center.
Blizzard cancelled the 2012 show, citing a "jam-packed schedule" as the company tried to finish up Diablo III, World of Warcraft: Mists of Panderia, and Starcraft II: Heart of the Swarm. The first two of those games made it out last year, while Heart of the Swarm is set for release March 12.
As for what new and upcoming projects Blizzard could hype at this year's convention, the company is known to be working on the third leg of the Starcraft II trilogy, Legacy of the Void, the multiplayer online battle arena game Blizzard All-Stars, and the company's next massively multiplayer online role-playing game.
Beyond giving gamers a look at Blizzard's latest efforts, the convention will also host global finals for a number of the company's eSports competitions, various developer panels, and no shortage of Blizzard-branded merchandise. In past years, the company has also splurged for performances from high-profile musical acts like Ozzy Osbourne, Tenacious D, and Foo Fighters.
Ticket availability and pricing will be announced at a later date. Tickets for the 2011 show sold out despite a $175 face value. Those shut out from attending were able to order the proceedings online or through pay-per-view for $25.