Blizzard's Overwatch hits trademark snag
Paintballing app and gun mount poses a problem for upcoming team shooter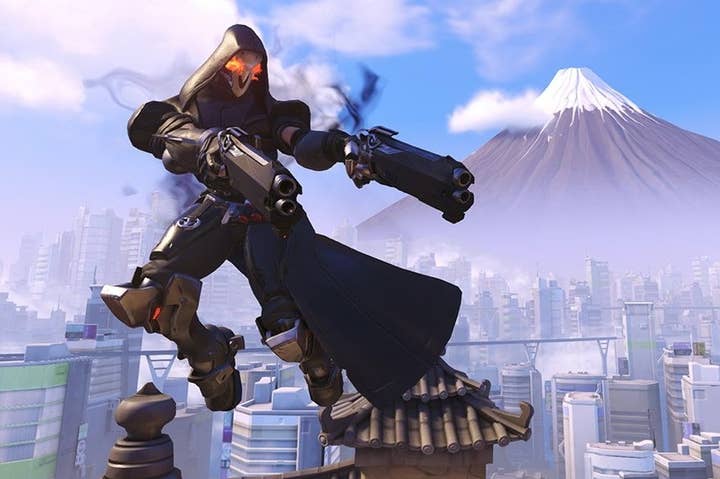 Blizzard's team shooter Overwatch may be forced to change its title due to the existence of another product with the same name.
Blizzard's trademark application has been suspended by the United States Patent and Trademark Office. The reason is the existence of another application from Innovis Lab, also under the name "Overwatch," which covers products that allow airsoft and paintball enthusiasts to mount smartphones to their guns and enhance the combat experience with a specially designed app.
Innovis Labs' application predates Blizzard's by seven months - September 2013 versus April 2014. Innovis must now demonstrate that the patent is in active use or file for an extension to February 12, 2015.
This could prove to be a significant problem for Blizzard, as Innovis certainly appears to be making use of the Overwatch trademark, and there's obvious crossover between the two products.
"Inspired by classic first-person shooter video games, Overwatch is the next generation of interactive gaming," the company's marketing materials state. "Using Overwatch, all the technology you've come to love from combat and first-person shooter video games is available in real life - right on your smartphone."
Thanks to Game Informer.