Blizzard, Starbreeze vets land $5m investment for VR studio
First Contact Entertainment has also hired a chief revenue officer and community manager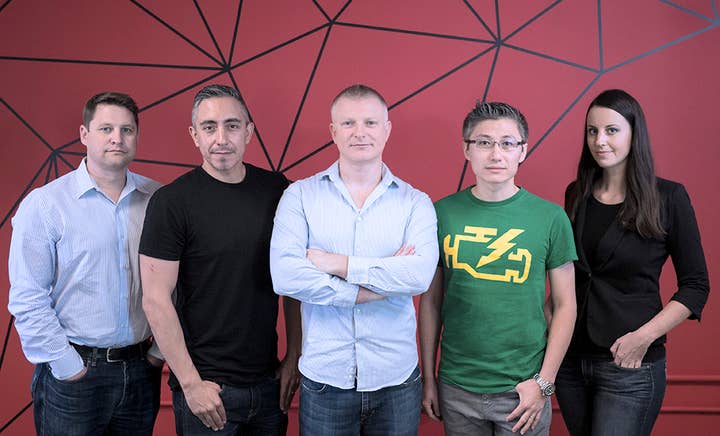 First Contact Entertainment, a VR startup that we interviewed back in August, has taken further steps towards its goal of advancing the AAA VR gaming space with a $5 million investment round in addition to two new hires. The money comes from "a collective of early stage investors" and will "fuel the company's ambitions to create exceptional narrative-driven content that raises the bar for quality in VR gaming with a commitment to push the limits of graphics, gameplay and storytelling."
"The number one problem facing the VR industry right now is the lack of high quality, highly replayable VR content," said Hess Barber, co-founder and president of First Contact Entertainment. "We aim to solve that problem by pioneering a variety of innovative VR gaming concepts--including unique game mechanics, compelling narratives, and DLCs. Our goal is to produce the kind of experiences that keep people coming back, again and again."
First Contact, which is comprised of talent from companies such as Starbreeze, Blizzard, Treyarch and Infinity Ward, has also added former Skybound Interactive executive producer Matt Candler as chief revenue officer and Jessica Ward, co-founder of VRLA (a consumer and industry-facing virtual and augmented reality expo), as its new director of community management. Candler will be responsible for publishing, business development and strategic partnerships, while Ward will oversee the studio's relationships with VR and gaming communities.
First Contact has yet to discuss what projects it's working on, but the studio does expect to have playable VR content up on Steam this year still, "with future projects offering a mix of original IP and prominent licenses."
In our earlier interview, Barber acknowledged that revenues and profit may be hard to come by with VR's limited installed base currently, but that "we've timed our development schedule so that by the time our first games are ready for release, we should see VR HMDs more commonly adopted by households, especially with the coming release of PlayStation VR and the growing momentum of other popular platforms already available."