Blizzard signs three-year deal with ESL, Dreamhack
StarCraft II World Championship Series is being retired as Blizzard commits to ESL Pro Tours for StarCraft II and Warcraft III: Reforged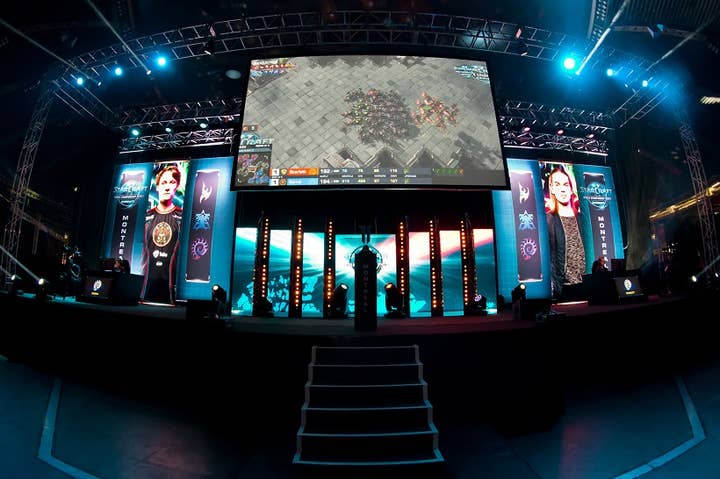 Modern Times Group today announced that its esports subsidiaries ESL and DreamHack have signed a three-year deal with Blizzard Entertainment to run ESL Pro Tours for StarCraft II and Warcraft III: Reforged.
With Warcraft III: Reforged not slated to release until later this month, the ESL Pro Tour will become the first major championship series for the game. But for StarCraft II, the ESL Pro Tour will replace the StarCraft II World Championship Series, which has run for seven years with a grand final tournament held at the annual BlizzCon conference.
Blizzard has said that the World Championship Series will be replaced by the ESL Pro Tour StarCraft II and DreamHack SC2 Masters. Between the two, there will be six international StarCraft II tournaments a year, with a global finals that will move to the IEM Katowice World Championship in 2021.
"This means SC2 esports at BlizzCon will look different in the future, but it will still be there, and we will share more details about how that will look later," Blizzard said in a post on the StarCraft II site. "We are actively working to finalize our Korea plans for 2020 and beyond. We are committed to StarCraft II esports in Korea and will have more details for the community shortly."
Under the agreement, Blizzard will also be contributing prize money, putting up more than $1.9 million for the 2020-2021 circuit to mark the 10th anniversary of StarCraft II's debut, and more than $1.2 million in each of the other two years of the agreement.