Blizzard confirms restrictions against Iranian WoW players
US trade sanctions force policy change for popular MMO, Iranian government reportedly cracking down on games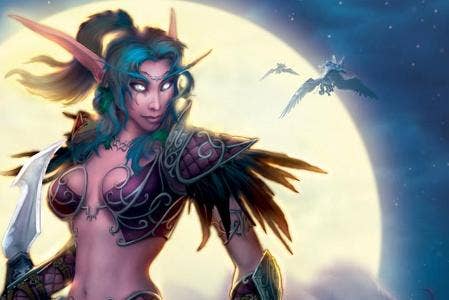 Blizzard has restricted access to World of Warcraft in Iran due to trade sanctions introduced by the US government.
Hundreds of Iranian gamers turned to the Battle.net forums last week complaining of being unable to access the game. The main thread for the discussion had already reached 100 pages when Blizzard issued its official response, which placed responsibility for the move on government policy.
"Blizzard Entertainment cannot speak to any reports surrounding the Iranian government restricting games from its citizens," the statement read. "What we can tell you is that United States trade restrictions and economic sanction laws prohibit Blizzard from doing business with residents of certain nations, including Iran."
"Several of you have seen and cited the text in the Terms of Use which relates to these government-imposed sanctions. This week, Blizzard tightened up its procedures to ensure compliance with these laws, and players connecting from the affected nations are restricted from access to Blizzard games and services."
The sanctions also prevent Blizzard from issuing refunds, credits or transfers to the affected countries. Blizzard noted that it would be, "happily lift these restrictions as soon as US law allows."
An earlier report on The Verge suggested that the restrictions apply to all Battle.net games, and possibly a more pervasive move by the Iranian government against online games.
The Verge acquired an allegedly official government document from an MMO Champion forum user claiming to be a freelance journalist. The document was released by a branch of the Iranian government's Ministry of Culture and Islamic Guidance at a press conference held on August 14.
It contains descriptions of various transgressions within WoW, including the promotion of superstition, the promotion of violence, and inappropriately dressed female avatars. The journalist claimed that its purpose was to offer, "examples of the means [in] which western propaganda is used to poison the mind of [the] youth population in Iran."
Other games cited in the document include Call of Duty 4, Assassin's Creed, Second Life and Guild Wars.