Blizzard and Twitch pledge to fight racism with pilot program
An incident at a recent live-streamed Hearthstone tournament has highlighted the need for change in eSports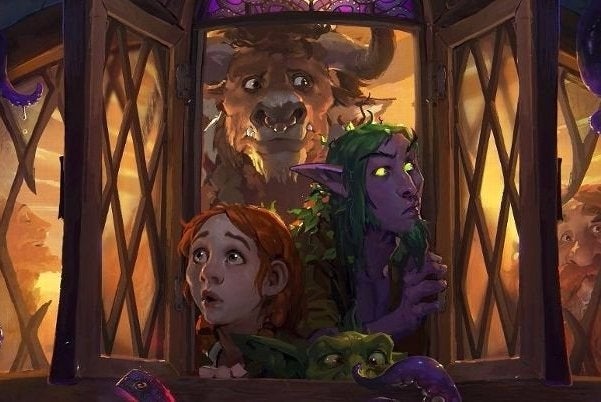 Blizzard and Twitch are working on a pilot program to combat racism in live-streamed events - a response to a recent incident at a Hearthstone tournament during DreamHack Austin.
Terrence Miller, an African-American man who plays for the Gale Force eSports team, managed to reach the finals of a Hearthstone tournament on May 8, his best best ever performance as a competitive gamer. However, the Twitch stream of his performance and subsequent interview were blighted by a torrent of racist imagery and invective, leaving the event's moderators unable to stem the flow.
Speaking to Polygon last week, one of the ten moderators covering the match, Carling Filewich, said that these incidents are not uncommon in livestreamed events, but the amount of abuse aimed at Miller exceeded their expectations.
"If you've been on Twitch, you know an event like this is going to draw out racist, sexist and hateful comments," Filewich said. "I don't think anyone anticipated it would be this bad, though. As Terrence got further into his run, it was obvious that the situation was going to deteriorate. At that point, more mods were recruited."
Now, Blizzard CEO Mike Morhaime has responded to the incident, stating the company's commitment to values like "Play Nice; Play Fair." Blizzard has already started drawing together those involved in the livestreaming of events - "players, streamers, and moderators, along with partners like Twitch, DreamHack, and others" - to develop a solution to the problem.
"This is ultimately an industry-wide issue, and it will take all of us to make a real impact"
"To that end, we're investigating a pilot program that Twitch has in the works to streamline moderation and combat ban evasion," Morhaime said. "We're also updating our esports tournament partner policies with a stronger system of checks, balances, and repercussions to provide a better chat experience around our content.
"We believe these are important steps to take to help address the related issues, but we acknowledge that they only address part of the problem," he continued. "This is ultimately an industry-wide issue, and it will take all of us to make a real impact."
Twitch has also released a statement, noting its current policy of giving broadcasters the knowledge and tools to police their own chat channels. However, that the moderating team at DreamHack was unable to "fully prevent" the abuse from breaking through has highlighted the need for more direct action.
"As Blizzard noted, we are exploring new tools and processes to increase awareness and mitigation of these issues, and will continue to take action against chatters who committed reported violations. We can't comment on specifics at this time, but we do have a team dedicated to improving these aspects of the chat experience with a lot of internal progress already that we hope to share with the community soon."