Black Ops 2 rules UK chart with 4th biggest launch of all time
Vita's "Declassified" version manages 16th with Wonderbook in 25th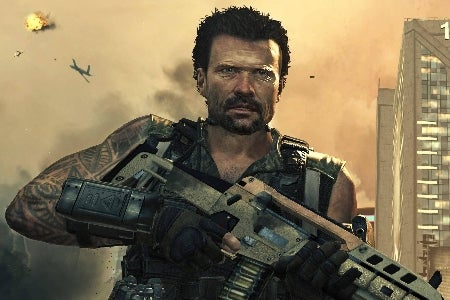 Black Ops 2 has taken the number on spot on the UK chart this week, despite failing to break the sales records established by its predecessor. Nonetheless, the game still represents the biggest game launch in the UK so far this year and the fourth biggest UK launch of all time. The release trails behind Black Ops 1, Modern Warfare 3 and Modern Warfare 2.
All this despite taking $500 million in 24 hours worldwide.
Halo 4 is pushed into second spot this week, followed by FIFA 13 and Assassin's Creed 3. The Vita gets a rare top 20 entry at 16 with Black Ops 2: Declassified and the JK Rowling inspired PS3 experiment Wonderbook debuts at 25.
Ukie Games Charts provided courtesy of GfK Chart-Track.
| Last Week | This Week | Title |
| --- | --- | --- |
| New entry | 1 | Call of Duty: Black Ops 2 |
| 1 | 2 | Halo 4 |
| 3 | 3 | FIFA 13 |
| 2 | 4 | Assassin's Creed 3 |
| 6 | 5 | Skylanders Giants |
| 4 | 6 | Need For Speed Most Wanted |
| 9 | 7 | Just Dance 4 |
| 8 | 8 | Borderlands 2 |
| New Entry | 9 | The Sims 3: Seasons |
| 5 | 10 | Football Manager 2013 |
| 7 | 11 | WWE '13 |
| 15 | 12 | Skyrim |
| 12 | 13 | Moshi Monsters: Moshlings Theme Park |
| 14 | 14 | Dishonored |
| 19 | 15 | Forza 4 |
| New Entry | 16 | Call of Duty: Black Ops Declassified |
| New Entry | 17 | Kinect Disneyland Adventures |
| 18 | 18 | New Super Mario Bros. 2 |
| 10 | 19 | Medal of Honor: Warfighter |
| 13 | 20 | Resident Evil 6 |