BioWare says that Star Wars: The Old Republic is not in decline
Developer counters notion that its MMO is losing subscribers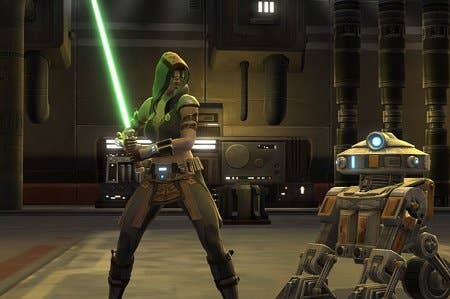 Last week, an analyst report from Cowen and Company suggested that BioWare's Star Wars: The Old Republic is losing subscribers and would drop from a peak of 1.7 million recorded in February to 1.25 million by the end of EA's fiscal year. BioWare has now come out to deny that its MMO is in decline.
Speaking to PC Gamer, BioWare's Daniel Erickson said that the company's subscriber numbers for the game haven't dropped but he did admit that concurrent users at peak times has been down. Erickson said that this is why some players have been experiencing "light" servers, and BioWare may consider merging some servers.
Erickson also commented that BioWare is doing "anything and everything" to boost its concurrent users number. "Nothing is off the table when it comes to making sure our communities are strong and active on each server," he said.