Bioware founder Dr. Ray Muzyka will be MIGS Keynote speaker
He may have moved away from the game industry, but Dr. Muzyka still has things to say about it.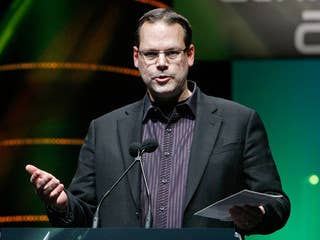 The Montreal International Game Summit has announced that Bioware founder Dr. Ray Muzyka will be the opening keynote speaker for the 10th annual MIGS conference. His keynote speech, Best Practices in Leadership and Communication, will cover "sustainable entrepreneurship, leadership and communication best practices."
"The interactive entertainment and technology industries have evolved spectacularly over the past decade," said Dr. Muzyka. "Their pace of change remains high, which makes it even more challenging for entrepreneurs to succeed, but sharing best practices can help! I was privileged to be the first speaker at the first MIGS conference ten years ago, and I'm excited and honored to be asked to keynote the Montreal International Game Summit again this year."
Dr. Muzyka is currently at Threshold Impact an investment firm focusing on "disruptive information technology, new media and medical innovations." He left his position as general manager for EA's Bioware Labels in late 2012.
This year's MIGS conference will take place November 11-12, at the Palais des congrès de Montréal convention center. Show-runners expect 2,000 attendees at the event, making it the largest event for game professionals on the East Coast.