Bioware doctors to be honored for Lifetime Achievement at GDC Awards
The Doctors will receive the awards for their long service to the industry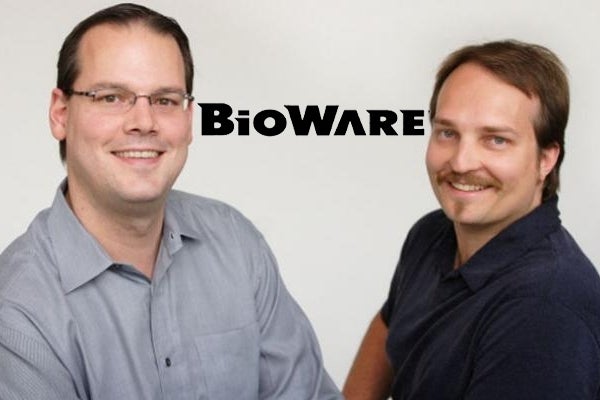 Bioware founders Dr. Ray Muzyka and Dr. Greg Zeschuk will be honored with Lifetime Achievement Awards at the upcoming 13th Annual Game Developers Choice Awards. Both gentlemen founded Bioware in 1995 and ran the company until their simultaneous retirement in October of 2012.
Since retirement, Muzyka founded Threshold Impact to mentor and invest in "technology, new media, medical innovations, and social entrepreneurs" and Zeschuk recently launched his brewing-centric web show, The Beer Diaries.
"The BioWare Doctors are truly a unique breed. Not only have they created some of the most emotionally-engaging and beloved games ever made, they are two of the most passionate, engaging, just all-around nice guys anyone could be fortunate enough to meet. Anyone, be they a longtime colleague or a fan who's met them only once at an event like GDC can tell you they treat everyone like a friend, and I am so pleased we can show them our deep appreciation this year with this award," said Meggan Scavio, General Manager of all GDC events.
"There's no denying the deep footprint Ray and Greg have made, and how much their dedication and leadership will be missed in our industry. We're proud to honor them with the Lifetime Achievement Award as they parlay into their next careers."
Dr. Muzyka and Dr. Zeschuk were chosen by the Game Developers Choice Awards Advisory Committee, which includes Valve vice president of marketing Doug Lombardi, Cerny Games president Mark Cerny, Arkane Studios game designer Harvey Smith, Playdom vice president of creative designer Raph Koster, Xbox Live Arcade portfolio director Chris Charla, and PopCap founder John Vechey.
The Game Developers Choice Awards ceremony will be held on March 27, at Moscone Convention Center in San Francisco.